Annual Reports
Ausable Bayfield Conservation releases an Annual Report each year. The most recent Annual Report (published March 2020) is for the year 2019.
Download the Annual Report 2019 now at this link: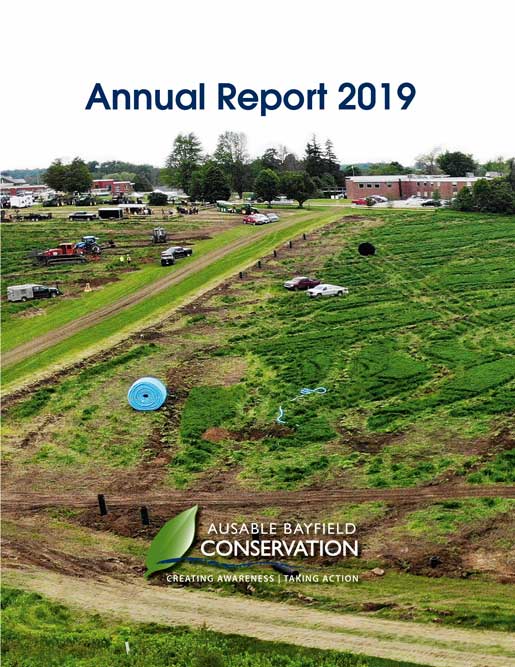 The front cover photo is courtesy of Williams Drainage Inc. It shows work at Huron County Soil and Crop Improvement Association's drainage innovation and water quality improvement research project, at Huron County Demonstration Farm, at Huronview complex near Clinton, during the Drainage Innovation Day. The colourful cover crops photo on the back cover is by Ausable Bayfield Conservation's Nathan Schoelier. It was taken at GerardCornelisFarms Inc.
Download the Annual Report 2018 now at this link:
For a hard copy of the Annual Report, or to get a copy of the report in an alternate format, please contact Ausable Bayfield Conservation at 519-235-2610 or toll-free 1-888-286-2610.
12 items