Local research reviews world soil health mapping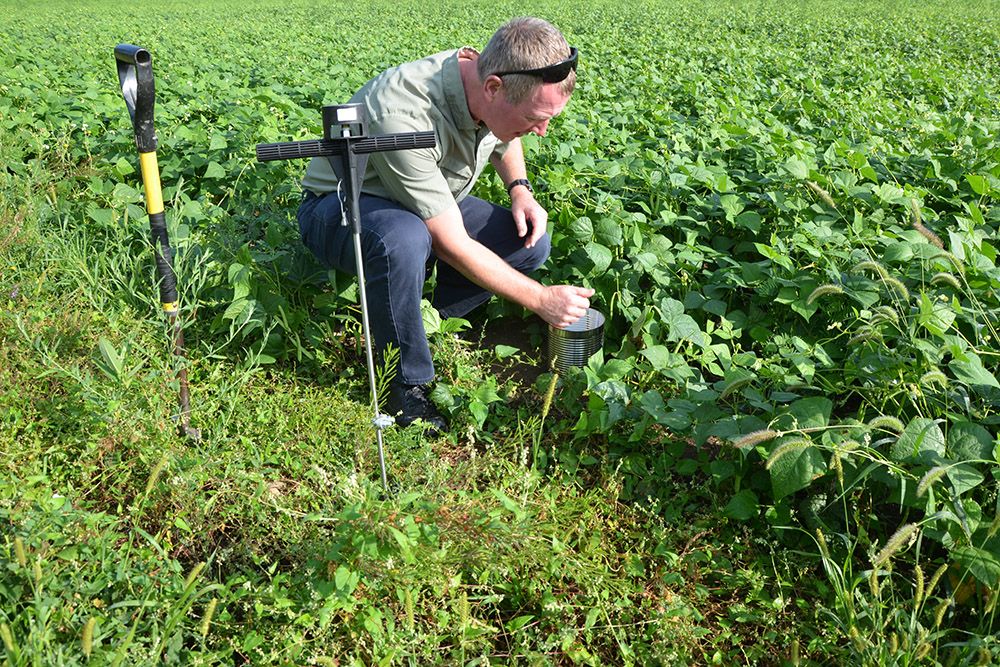 Ausable Bayfield Conservation researches soil health mapping approaches
Review of soil health mapping considers approaches in other parts of the world
The Ausable Bayfield watershed area is home to research that could lead the way in guiding best management practices for soil health approaches. Ausable Bayfield Conservation staff are leading innovative work to improve soil health data collection and mapping following a review of what is being done to track soil health in other parts of the world.
Ross Wilson, a Certified Crop Adviser in addition to a Professional Agrologist, is Water and Soils Resource Coordinator with Ausable Bayfield Conservation. Between January and March of 2018, he and his co-workers began work to contact researchers in other parts of the world to find out more about how other soil researchers were collecting data about soil health and how they were mapping their findings in order to detect soil trends and soil health needs.
This review of soil health study in other nations has suggested that more data is needed on soil health and new mapping approaches are needed in order to better understand what can be learned about soil health trends, and priorities, in areas larger than a property scale or field scale.
Right now, staff may collect soil health data at the farms of local agricultural producers who are volunteering to take part in soil health studies. The soil tests measure conditions such as infiltration (how quickly water soaks into the soil); organic matter; and biological activity; among others. The soil health tests may provide relevant information about soil in that particular field but they do not always provide the big picture about soil health trends in a larger watershed area.
The creation of better soil health mapping would help to identify conditions and suggest areas where a stewardship focus is needed and where certain best management practices could be recommended or which BMPs would work best. Challenges include the lack of soil health data throughout a watershed and variability from one field to the next or even within a field. It might be easier to detect soil health trends in an area where the soil and conditions are similar but harder in areas where soils vary greatly. For instance, there is a huge variation in soil in the north of Huron County, according to Wilson.
The collection of more and better soil health data, and the creation of a better way of mapping soil health conditions over larger areas, could provide valuable information to agricultural producers. If an individual farmer had better information about soil conditions in his or her local watershed, it would help them decide on best management practices (BMPs) that could improve that soil health for the future.
When 34 community members from all walks of life, including local farm representatives, developed a Conservation Strategy for the Ausable Bayfield watersheds, they emphasized that protecting and improving soil was an important expectation they had. The local conservation authority has been increasing its focus on soil health in recent years and work to improve soil health data and mapping is one way to continue down this road.
Share this article >