Flood program provincial funding cut in half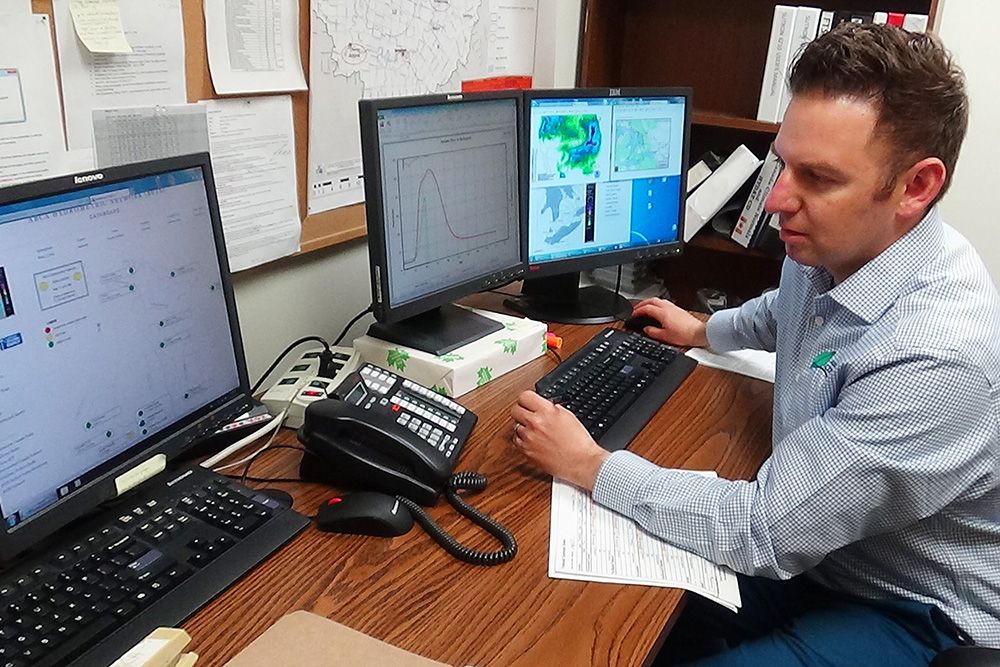 Ausable Bayfield Conservation Authority will have to deliver flood management with half as much money from Province
Local conservation authority in rural area will have to find ways to deliver flood management programs with 50 per cent less funding after cuts to transfer payments
Ontario's 36 conservation authorities, including Ausable Bayfield Conservation Authority (ABCA), will receive roughly half as much provincial money to deliver flood management programs after a cut of almost 50 per cent to provincial transfer payments in the 2019 Ontario Budget.
"The impacts of these reductions will vary from conservation authority to conservation authority," said Kim Gavine, General Manager of Conservation Ontario. The cuts "will all be felt immediately, particularly in smaller and more rural conservation authorities," she said.
ABCA will continue to deliver flood plain management, planning and regulations, and flood forecasting and warning programs but the local, rural conservation authority will have to find a way to deliver those programs with close to half as much provincial funding. The ABCA was expecting $113,000 in transfer payments in 2019-2020 but the local conservation authority will now receive about half of that ($58,000).
"It will be a challenge to deliver the same level of service with less funding but we have a legislated responsibility to protect life and property and we will do the best job we can with the resources we have available," said Brian Horner, ABCA General Manager and Secretary-Treasurer. "The funding cuts will be difficult and make it harder for us to deliver these important programs in the way they should be delivered," he said. "We will take a close look at the programs and develop a strategy for how to adapt to these changes in provincial funding."
Conservation authority programs save lives, according to Conservation Ontario. These programs prevent flooding, provide flood forecasting and flood messages to municipalities, prevent millions of dollars in flood damages to property, and ensure there is a protected supply of clean water for people and for industry.
The Province of Ontario provided $7.4 million annually in provincial funding transfer payments to 36 conservation authorities in Ontario, for flood management related programs, prior to the funding reduction. This funding supported natural hazards work (flooding and erosion); and $5 million in matching funds to address flood infrastructure (dams, dykes, etc.) issues.
Conservation authorities in Ontario protect life and property through a number of programs. They include:
Forecast flooding and issue flood messages (including flood watches and flood warnings)
Monitor streamflow, rainfall, and snowpack
Update flood plain mapping
Manage and operate $2.7 billion in flood infrastructure such as dams and dykes
Provide planning support and advice to the Province of Ontario, municipalities, and the federal government to minimize flood impacts
Regulate prohibited development and other activities for impacts to the control of flooding and other natural hazards
Contribute to municipal emergency planning and preparedness activities as well as recovery activities
Inform and educate the public about flooding
Protect, restore and rehabilitate natural cover – reducing the impacts of flooding
Share this article >