Ask a Biologist Turtle Event
Thursday, May 19, 2022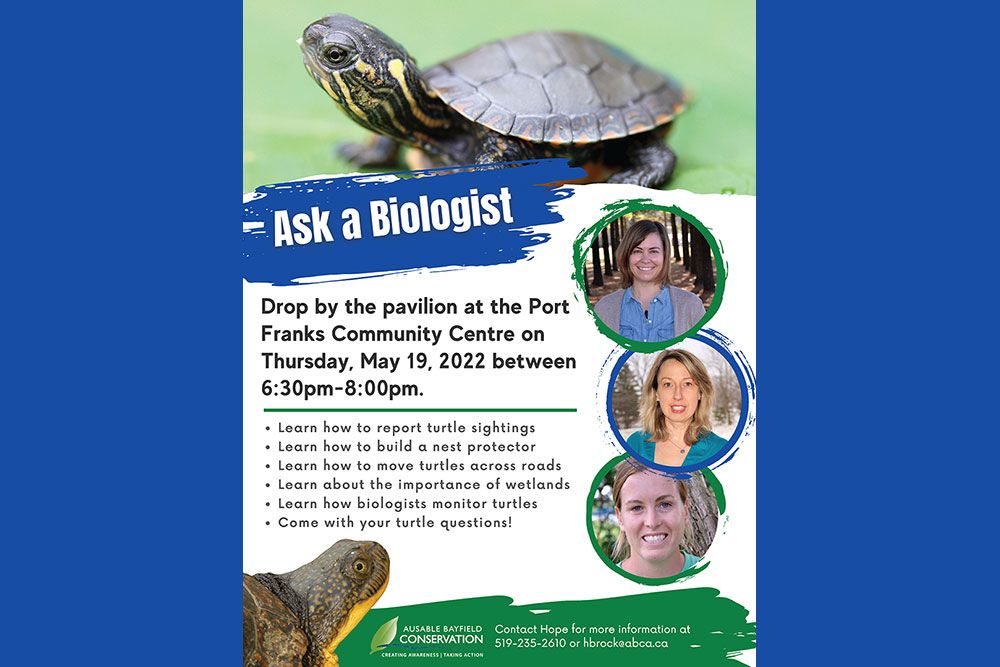 Ask a Biologist about Turtles
Would you like to learn more about turtles from people who know a lot about them?
Join us for first Ask a Biologist event on May 19, 2022.
Drop by the pavilion at the Port Franks Community Centre on Thursday, May 19, 2022 between 6:30 p.m. and 8 p.m.
The topic is Turtles.
Learn from Hope Brock; Kari Jean; and Cristen Watt of Ausable Bayfield Conservation.
Learn how to report turtle sightings
Learn how to build a nest protector
Learn how to move turtles across roads
Learn about the importance of wetlands
Learn how biologists monitor turtles
Come with your turtle questions!
Download the poster now:
Share this article >