Local Turtle Week – DAY SIX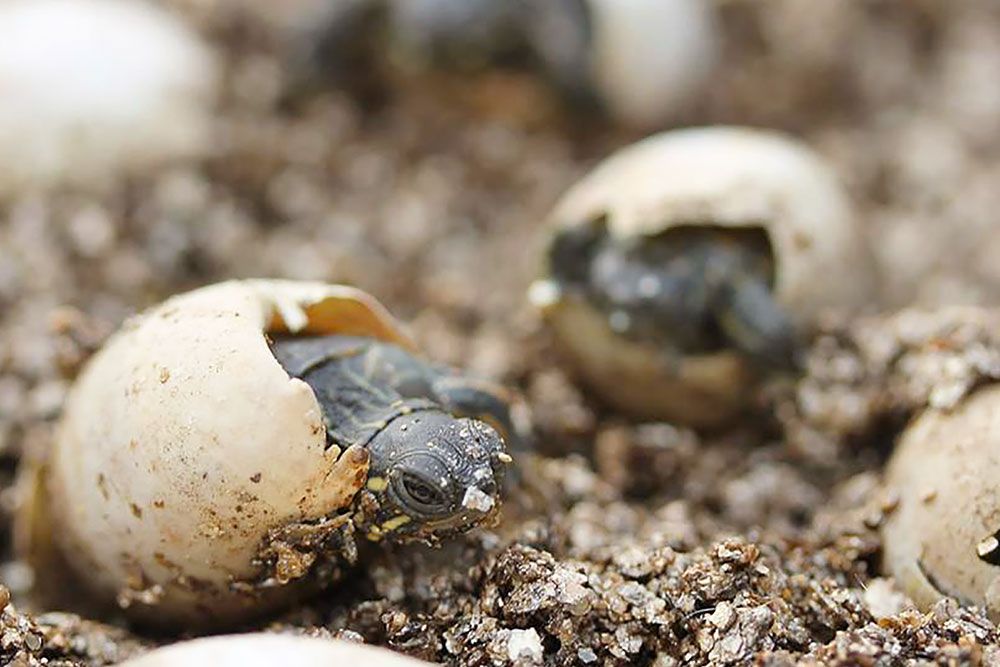 Local Turtle Week – DAY SIX
Today's theme: Hatching
Here are the #LocalTurtleWeek posts for Wednesday, September 1, 2021
Painted Turtles are cool! But did you know they can be super-cool?
Although the staff at Huron Stewardship Council (HSC) will release the incubated Midland Painted Turtle eggs shortly after they hatch, in the wild these hatchlings can choose to stay in their nest over the winter and emerge in the spring!
You might be wondering how they can handle the freezing cold temperatures during the winter. This is how Painted Turtles can be supercool, by supercooling their bodies! Supercooling is a biological process where the body fluids can drop below typical freezing temperatures by using natural antifreeze proteins. This can allow hatchling turtles to survive temperatures as low as -12° Celsius!
If supercooling isn't 'cool' enough for you, hatchling Painted Turtles will often freeze like ice in the nest! As supercooling requires very specific nest conditions, the hatchlings can freeze instead. This is done by allowing ice to form in the fluids around the cells within the body. Although the freezing is usually brief, it can persist for a week or more, but is only survivable to -4° C.
Even though scientists still do not know everything about how these processes work, what we do know is that Painted Turtle Hatchlings are one of the best vertebrates at doing it!
To learn more visit Ausable Bayfield Conservation's turtle page:
Share this article >