Local Turtle Week - DAY FOUR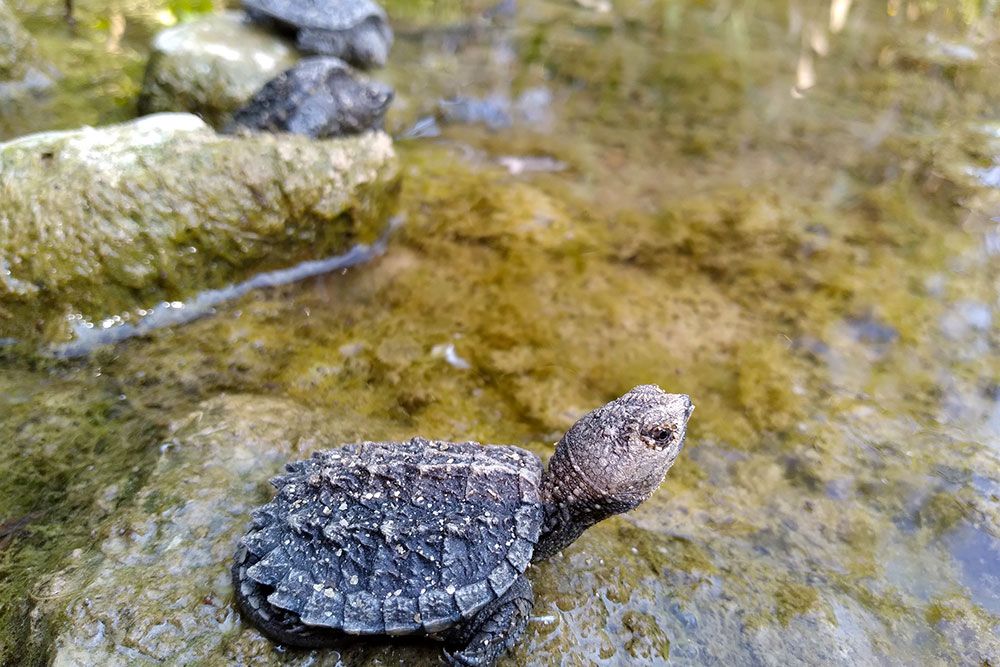 Local Turtle Week – DAY FOUR
Today's Theme: Building, improving, and enhancing turtle habitat
Here are the #LocalTurtleWeek posts for Monday, August 30, 2021
If you already have great turtle habitat on your property, the best thing to do is preserve it for the future.
When we release the turtle hatchlings back to their original habitat (such as Morrison Reservoir or Morrison Lake), we know that they have a great habitat in which to thrive.
If you are looking to improve turtle habitat on your property, keep in mind that turtles love:
Buffers of vegetation around the wetland including native plants and shrubs
Aquatic vegetation like water lilies and cattails
Basking areas such as floating logs or boards
Sandy, sunny areas for nesting
High water quality without pesticides or chemicals
Have a look around for these turtle habitat features the next time you visit Morrison Dam Conservation Area east of Exeter.
It's even possible to build brand new wetlands, and grants may be available to support this type of work.
Contact Ausable Bayfield Conservation staff to find out about staff support and funding incentives:
Visit Ausable Bayfield Conservation's wetland web pages to find out more:
You can also visit Huronview Demonstration Farm just south of Clinton to visit a four-acre wetland built on former agricultural land through a partnership of the County of Huron; Huron County Soil and Crop Improvement Association (HSCIA); and Ausable Bayfield Conservation.
Wetland restoration projects such as this one are an excellent way to benefit many species, reduce flood risk, and improve water quality.
Fun Project for Youth - Turtle Habitat Activity
For young people! Try this activity sheet to learn more about ideal turtle habitat:
Enter our #LocalTurtleWeek colouring contest
It's Day Four of Local Turtle Week!
Enter our colouring contest.
Maybe win a draw prize!
Visit Matt Patterson's Stoneridge Art Studios:
Download one of the turtle artworks, colour it, then post it, during Local Turtle Week, with the #LocalTurtleWeek hashtag.
For full contest rules visit:
Share this article >