Level 1 Low Water Advisory for Bayfield watershed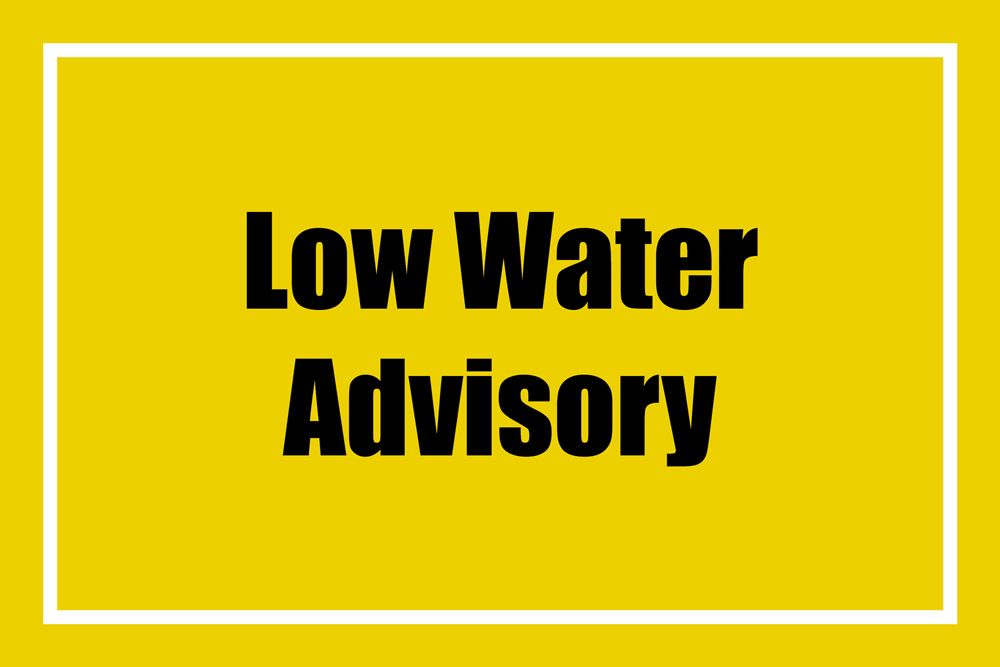 Water Response Team issues Level 1 Low Water Advisory for Bayfield River watershed
Hot, dry July has significantly reduced streamflow, WRT says
Dry weather and very low streamflow has prompted the Ausable Bayfield Conservation Authority (ABCA) Water Response Team (WRT) to issue a Level 1 Low Water Advisory for the Bayfield River watershed.
The ABCA's network of rain gauges shows that the Bayfield River watershed received only 25-45 millimetres (mm) of rain, less than 50 per cent of the normal precipitation totals for the month of July, according to ABCA staff.
Streamflow in the Bayfield River watershed fell below the summertime Low Water Level 1 indicator threshold, which is 70 per cent of the August flows. August is when staff members typically see streamflow at its lowest. Actual July streamflow values for the Bayfield River were at 56 per cent of the Low Water indicator. As of early August, real-time streamflow is indicative of Level 3 low water conditions.
July rainfall totals across the remainder of the Ausable Bayfield Conservation Authority watershed have been below normal as well. However, several thunderstorms passed through the central and southern parts of the ABCA watershed, helping to prevent any low water declarations for the Ausable River. Streamflow in the Ausable River is below normal as of early August, and approaching the Low Water indicator.
The Water Response Team relies on both precipitation and streamflow indicators to support any decision to move into a Low Water Advisory. Indicators include one-month streamflow, and one-month or three-month precipitation.
The combination of warm and dry conditions in July could have a long-lasting impact on streamflow and water availability this summer, according to Davin Heinbuck, Water Resources Coordinator at ABCA. "Water availability in streams is vitally important to sustaining crops through very dry periods," he said. The focus should be on sustaining water availability through responsible management and conservation of the water resource, he said.
"Unless we see a wetter than usual August, a recovery in streamflow this summer is not likely," according to Heinbuck.
Water Response Team Chair Doug Cook said everyone has a role to play in water conservation. He encourages all water users to look for ways they can conserve water and prevent further reduction in water levels and availability through the summer. "For areas that are in a Level 1 Low Water Advisory condition, we are encouraging water users to voluntarily reduce their water use by 10 per cent," he said. For ideas on ways you can reduce water use, please visit the water quantity and conservation page at abca.ca at this link:
If dry conditions persist through August, it may be necessary for the WRT to consider issuing Low Water Advisories for the entire watershed, and there is the possibility of the Bayfield River watershed moving into a Level 2 Condition in August.
A Level 1 Low Water Advisory includes a request for a 10 per cent voluntary reduction in water use. A Level 2 Low Water Advisory includes a call for an additional 10 per cent (total of 20 per cent) voluntary reduction in water use. A Level 3 Low Water Advisory may involve mandatory water use restrictions.
The Water Response Team was formed in 2001 in response to the drought conditions that year and the team has been active ever since. The WRT includes representatives of major water users, such as aggregate industries; agriculture and vegetable growers; golf courses; local municipal representatives and staff of provincial ministries (such as Natural Resources and Forestry; Agriculture, Food and Rural Affairs; and Environment, Conservation and Parks).
ABCA staff will continue to monitor rainfall and streamflow data and keep the public informed of any changes in watershed conditions.
Visit www.ontario.ca/lowwater for further resources on the Ontario low water response program or abca.ca for the dynamic low-water advisory tool that alerts people to low-water advisories in effect in the watershed.
Share this article >