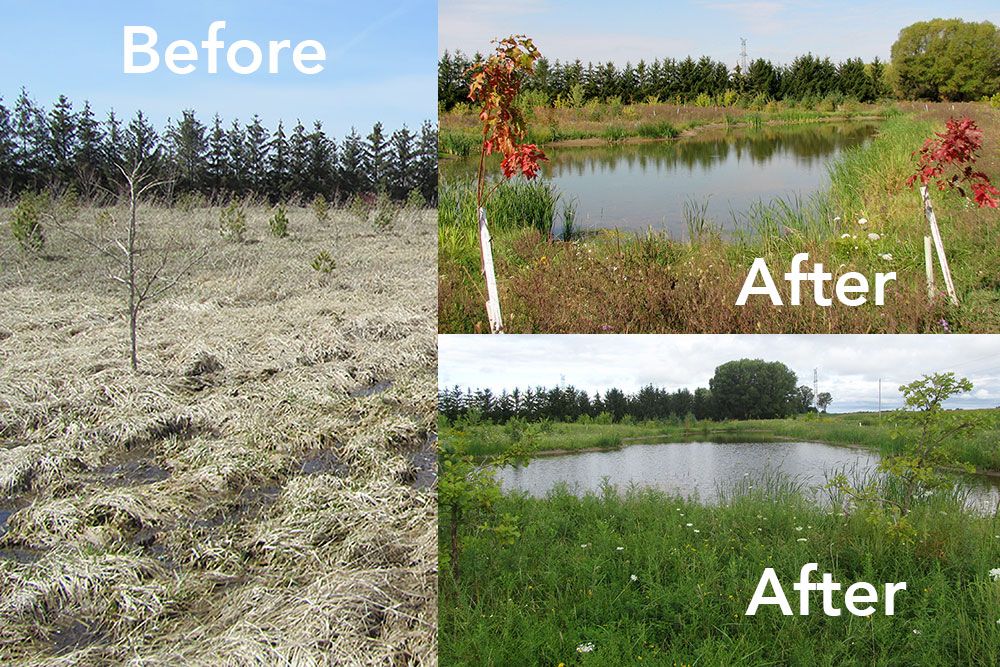 Ruthanne and Mels van der Laan tell us about constructing their mini-forest and wetland and the joy it has brought for them and their family:
by Ruthanne and Mels van der Laan
Several years ago, we contacted Ausable Bayfield Conservation Authority (ABCA) to see if it was possible to re-establish four acres of what was once pastureland for our Texel sheep.
The Ausable Bayfield team came and did all the work and turned the four acres into attractive wetlands.
The wetlands attract wildlife such as deer, ducks, and a variety of birds.
There is a muskrat house in the pond. There are lots of frogs, snakes and a resident Heron and many wildflowers to admire.
Neighbours stroll through at any given time just to admire the changes that have taken place over the years.
With Mels doing his daily trek and checking what needs to be done, such as trimming trees and keeping the pathway mowed, it is so beautiful to look at even in the winter.
The family is taking over from us and it is perfect to leave a legacy for them and the grandkids will remember Opa taking them outdoors and talking about the environment and all of nature's wonders.
#WorldWetlandsDay #WetlandsAusableBayfield
Enjoy finding out about this and other local wetlands projects on our Past Projects web page:
We would like to thank Ruthanne and Mels for all the work they have done and for sharing their story.
Share this article >