ABCA contracts Tenet Security to enforce rules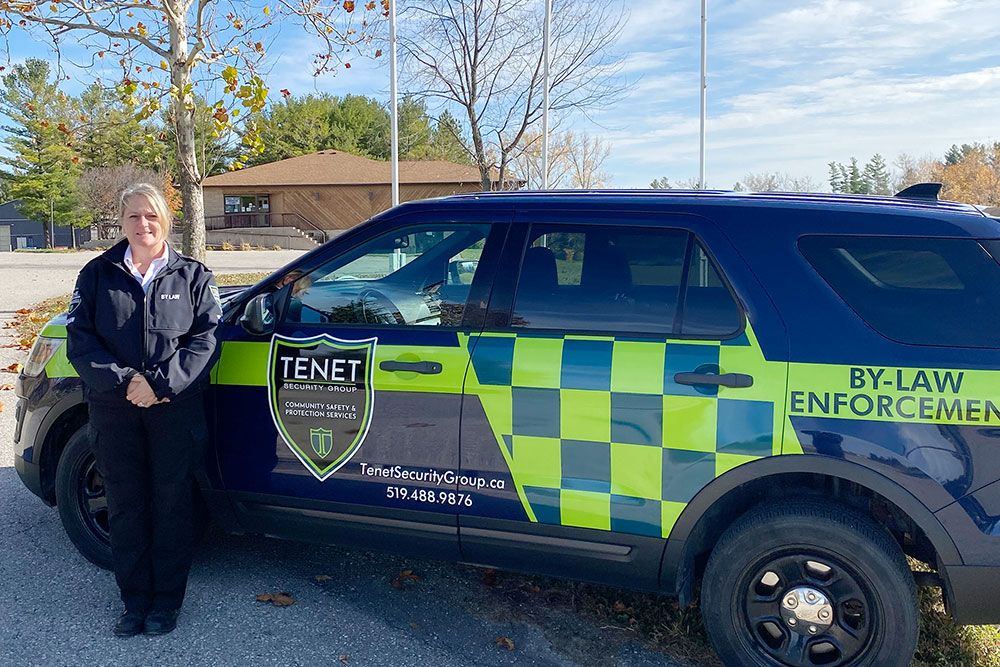 ABCA contracts Tenet Security Group to enforce rules at conservation authority properties, trails
Ausable Bayfield Conservation Authority (ABCA) has contracted Tenet Security Group to enforce the rules in place for conservation lands and trails that ABCA owns and/or manages.
Off-road vehicles, along with dogs off leash and littering, are among the biggest unauthorized uses of ABCA properties. The vast majority of users of conservation areas and trails follow the rules but enforcement is needed for the few exceptions who break the rules, according to Nathan Schoelier, ABCA Stewardship and Lands Manager.
"I appreciate all the conservation area and trail users who help to keep conservation lands safe and clean and who protect these important nature areas," he said. "Enforcing the rules, such as prohibiting all-terrain vehicles and all other off-road vehicles from ABCA property, is important to protect all the people who use these areas responsibly and to protect the environmental health of the properties."
ABCA has utilized enforcement officers since the 1990s, to educate visitors and to enforce the rules. In 2022, ABCA appointed Tenet Security Group officers to provide these services. Tenet Security Group is an agency started by a small group of security professionals experienced in legislative enforcement, incident investigation, emergency response; and risk awareness and mitigation. The Tenet management team has a combined experience of more than 40 years in the public and private security industry.
Authorized uses are posted on signs at conservation area entrances and listed on the parks and recreation page on the conservation authority's website.
People can email info@abca.ca or call ABCA at 519-235-2610 or toll-free 1-888-286-2610 to speak to a staff person, if they are unsure about an activity, or would like to report unauthorized activity on ABCA owned and/or managed land.
Section 29 of the Conservation Authorities Act and Trespass to Property Act (engage in a prohibited activity) are the two pieces of legislation most commonly used to enforce the rules.
Ontario Ministry of Natural Resources and Forestry (MNRF) also enforces provincial regulations on ABCA lands. With the combination of these services (Tenet Security Group; MNRF; and ABCA), rules and regulations can be enforced and appropriate action will be taken, according to ABCA.
As with all public spaces, people are responsible and liable for their own conduct and the behaviour of their pets. This includes keeping dogs on leashes and maintaining complete control at all times.
ABCA has acquired 9,000 acres of natural areas over more than 75 years. Public access to these green spaces is an important secondary use, according to the conservation authority. Regulations and rules are in place to protect the local environment as well as visitors and their pets.
For those dog owners who want their dogs off leash, the Crediton Conservation Area has a fenced area where dogs are permitted to be off-leash. Dogs must be under control and well-behaved. Dog owners/handlers are responsible for the behaviour of their dogs and need to adhere to the 'stoop and scoop' bylaw.
Learn more here:
For more information on ABCA properties, including conservation area brochures and trail maps, please visit Parks and Recreation web page or call 1-888-286-2610.
Share this article >