Owl Prowls raise $1,000 for conservation education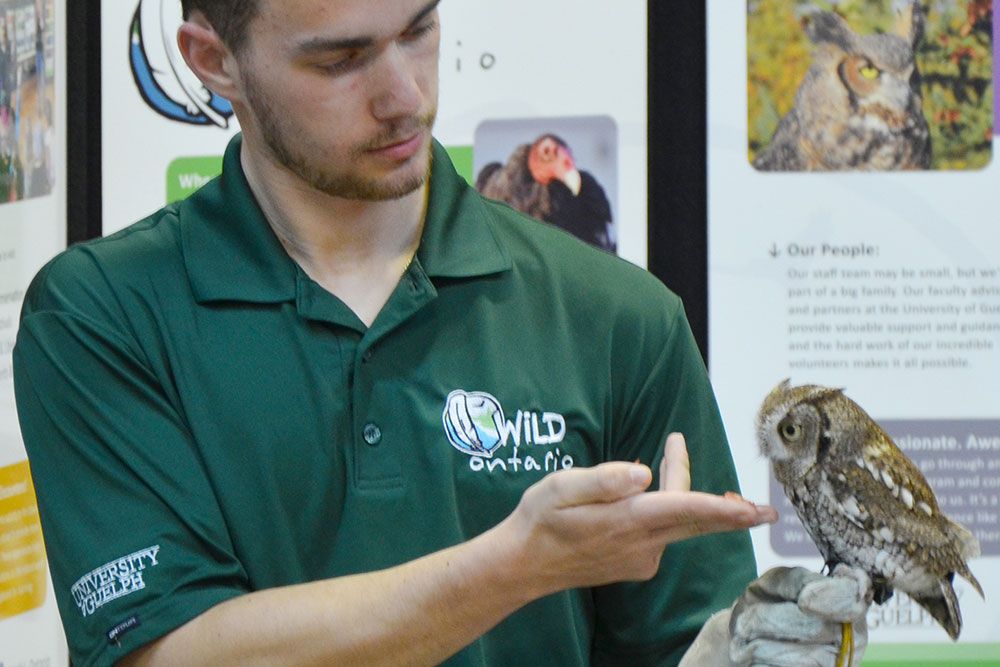 More than 130 people learn about nocturnal animals and the importance of natural areas at Owl Prowls; donate more than $1,000 for local conservation education programs; conservation educators thank attendees for their support and encourage other community members to donate
More than 130 people attended Owl Prowls at two conservation areas in October and November. Those who attended donated more than $1,000 to support local conservation education.
Ausable Bayfield Conservation hosted Owl Prowls at Rock Glen Conservation Area near Arkona, for the first time, in October. The conservation authority then hosted Owl Prowls in November at Morrison Dam Conservation Area east of Exeter.
"I would like to thank all the people who came out and learned about owls and the importance of good habitat," said Denise Iszczuk, Conservation Educator with Ausable Bayfield Conservation Authority (ABCA). "I am happy to say we exceeded our expectations and thank the people who attended for their generous donations. All proceeds will help us continue to provide learning experiences focusing on soil, water and living things."
It is not too late to donate to conservation education programs. You may make a donation instead of a gift or to mark a special occasion. Any donations of more than $20 are eligible for a charitable gift receipt for income tax purposes.
Giving Tuesday, a day of giving, is coming up on Tuesday, November 29, 2022. To donate to Ausable Bayfield Conservation Foundation for Giving Tuesday (#GivingTuesdayCa), visit:
There is a private message box for your donation so you can type, into the text field there, to let the Foundation know you want to support conservation education with your donation.
Share this article >