Notice of temporary closure of Triebner Tract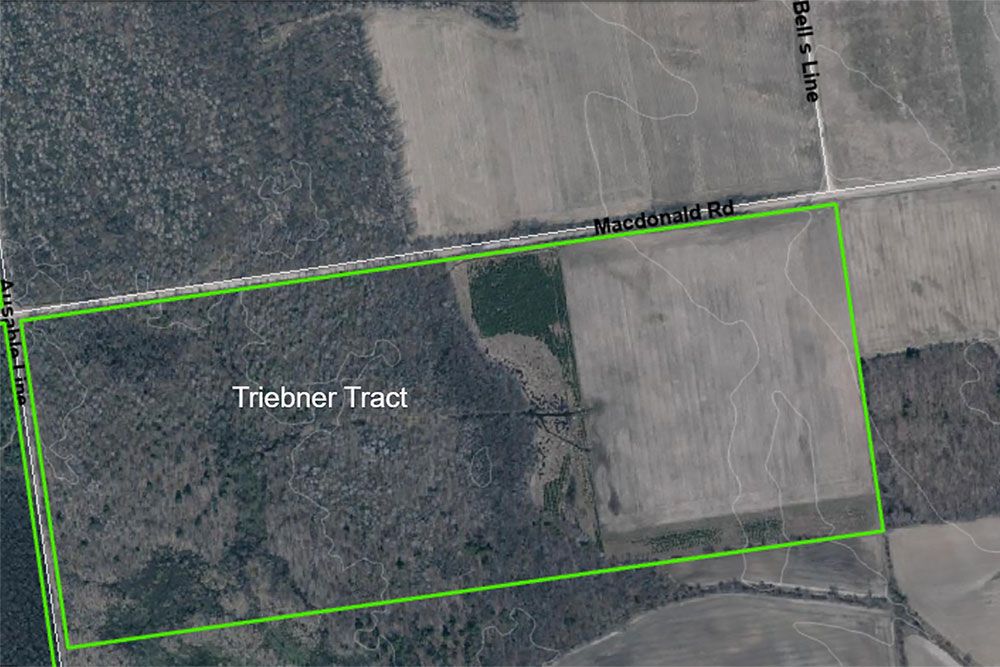 Notice of temporary closing of Triebner Tract for wetland restoration
Wetland restoration work is planned, starting October 26, 2022, for Triebner Tract, which is owned and managed by Ausable Bayfield Conservation Authority (ABCA).
The affected property will be closed to the public and will not be accessible for hunting while the wetland restoration work is underway.
The affected property, which is at the southeast corner of MacDonald Road and Ausable Line, in the Hay Swamp complex, is located at Concession 4, Lot 5, Township of Hay, Municipality of Bluewater.
The other properties, owned and managed by ABCA, that permit hunting, within Hay Swamp, will remain available for hunting with the required hunting permits.
The wetland restoration work is part of a two-phase ecological restoration plan for Triebner Tract.
Phase 1 is happening in 2022. This first phase includes retiring 15 acres of marginal farmland, by constructing wetlands, and establishing mixed-species forest habitat.
Phase 2 is planned for 2023. This second phase includes increasing the wetland and forest habitat.
The Triebner Tract ecological restoration complements the adjacent Hay Swamp Provincially Significant Wetland and benefits watershed conditions by contributing towards forest and wetland cover, benefitting water quality and wildlife habitat.
The map of the affected closure area is included with this notice.
Share this article >