Owl Prowls at Rock Glen Conservation Area
Saturday, October 22, 2022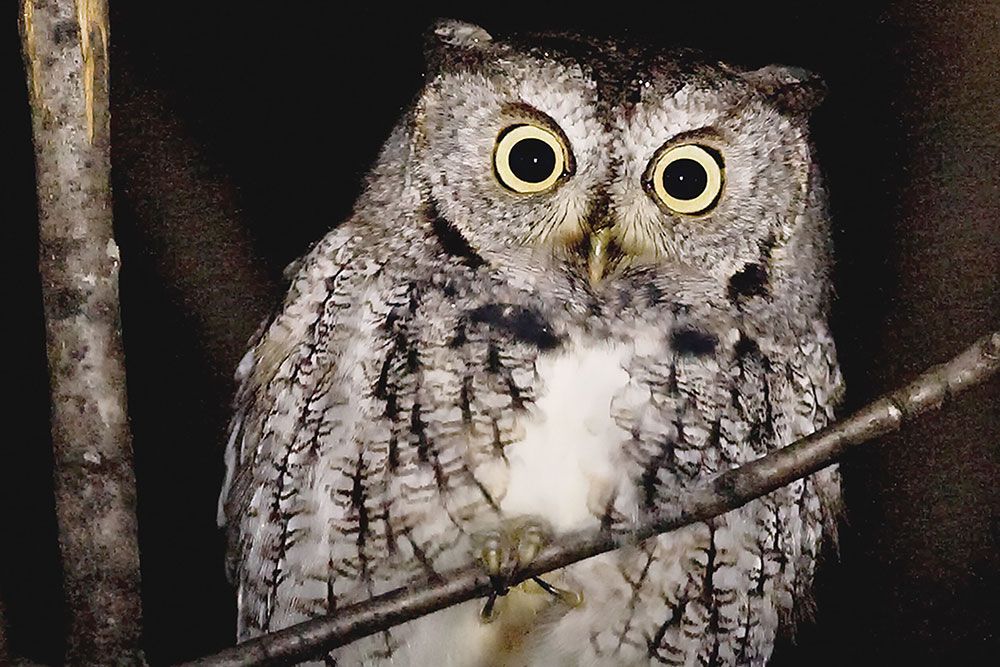 Owl Prowls to take place at two local conservation areas
Ausable Bayfield Conservation hosts Owl Prowls at Rock Glen Conservation Area on October 22, at Morrison Dam Conservation Area on November 5; Owl Prowl at Rock Glen Conservation Area is first one ever held there by ABCA
The popular Owl Prowl is returning in 2022 with two dates and locations.
The Owl Prowls take place at Rock Glen Conservation Area (RGCA), Arkona, on Saturday, October 22, 2022 and at Morrison Dam Conservation Area (MDCA), east of Exeter, on Saturday, November 5, 2022. The Owl Prowls start at 5:30 p.m. and 7 p.m. both dates.
Nina Sampson is a Conservation Educator with Ausable Bayfield Conservation Authority (ABCA). She said the two October 22 sessions are the first times this conservation authority is hosting an Owl Prowl at Rock Glen. "We are excited to bring back the Owl Prowl in 2022 and we are also excited to host our first Owl Prowls at Rock Glen Conservation Area," she said. "It's wonderful to host this event at different times and at different locations in our watershed area."
The Owl Prowls are held to raise awareness of nocturnal creatures in the watershed and to raise funds for conservation education programs provided by Ausable Bayfield Conservation. "These events are a great chance to get out and active in nature, listen for owls, learn about animals that are active at night, and to support needed conservation education programs."
The maximum number of people at each time slot is 50. Half of each group starts inside to learn about adaptations owls make. The other half of the group begins with a short trail walk to listen to, and call for, owls. Afterwards, each half switches so the inside group goes outside and the outside group goes inside. Space is limited for the events and tickets must be reserved in advance, according to organizers.
Rock Glen Conservation Area is located on the outskirts of Arkona at 8680 Rock Glen Road. Morrison Dam Conservation Area is located 71108 Morrison Line, just two kilometres east of Exeter, just south of Highway 83.
To learn more about the Owl Prowls, visit the Ausable Bayfield Conservation website at abca.ca and go to the Owl Prowl page. There are links provided to register for the Rock Glen Owl Prowl or to register for the Morrison Dam Owl Prowl.
When registering for the event, registrants have the option to add a donation to Ausable Bayfield Conservation Foundation. The Conservation Foundation provides charitable gift receipts, for income tax purposes, for donations of $20 or more.
Owls are incredible creatures of the night. Over the years, hundreds of people have learned about owls and their amazing nocturnal adaptations at the annual Owl Prowl.
Share this article >