Highlighting local water quality research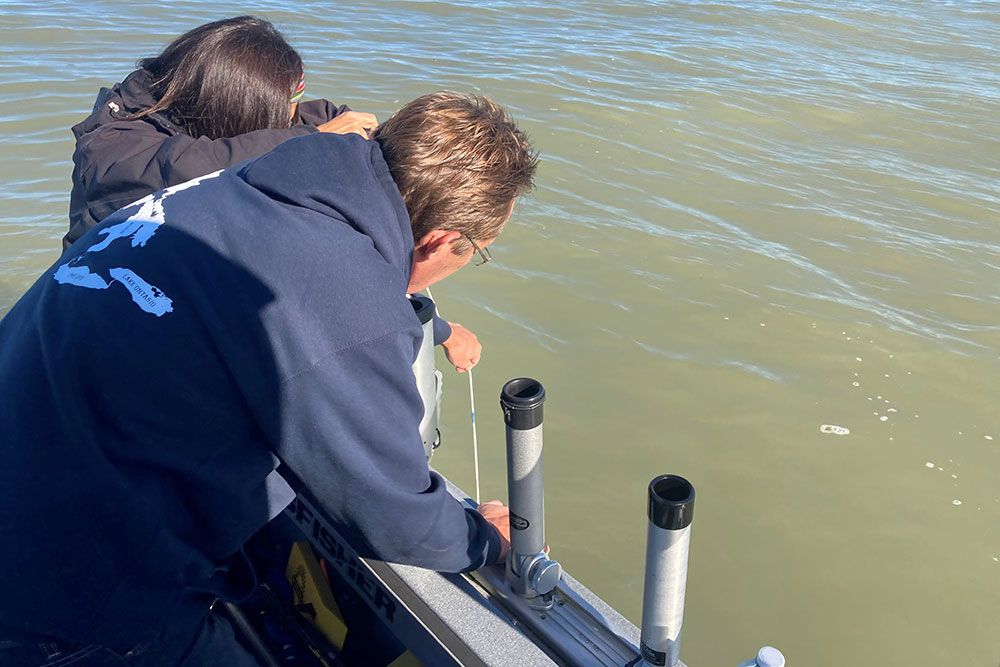 Global water monitoring event is chance to highlight local water quality research along Lake Huron shore
Conservation authority collects local water quality data that supports research by Great Lakes partners in Canada, U.S.
The World Water Monitoring Challenge (EarthEcho Water Challenge) is held each year to highlight work that takes place around the world to monitor water quality. In past years, World Water Monitoring Day has been celebrated on September 18.
The EarthEcho Water Challenge now takes place between March 22 (World Water Day) and December of each year.
Find out more at:
Mari Veliz is Healthy Watersheds Manager at Ausable Bayfield Conservation Authority (ABCA). She said this world-wide World Water Monitoring education event is a chance to highlight some of the important Great Lakes and climate research taking place locally.
"Staff at ABCA are collecting and analyzing data about water and climate at the Integrated Water and Climate Station in Parkhill," she said. "Our conservation authority has also been a local research partner collecting information about phosphorus and other nutrients in Lake Huron and their impacts on lower Great Lakes such as Lake St. Clair and Lake Erie."
Conservation authority staff aren't doing this work alone. They provide boots-on-the-ground expertise and local data as part of partnerships with federal departments and provincial ministries in Canada; with education institutions; and even partners from the United States.
Conservation authority staff collect and interpret data for programs such as flood forecasting and warning; drought and low water response; and environmental monitoring of watershed conditions.
Local landowners have also been partners on research projects. Agricultural producers from the Huron County Soil and Crop Improvement Association (HSCIA) are the leaders of the ONFarm Huronview Demonstration Farm along with the County of Huron and industry partners and other partners such as the Ontario Soil and Crop Improvement Association.
As September 18 approaches, ABCA is sharing information on some important research projects that have local participation.
Watch for articles on water and climate research in Parkhill and Great Lakes phosphorus sampling and modeling on Lake Huron. To learn more visit the Ausable Bayfield Conservation website.
Share this article >