Six one-day day camps at three locations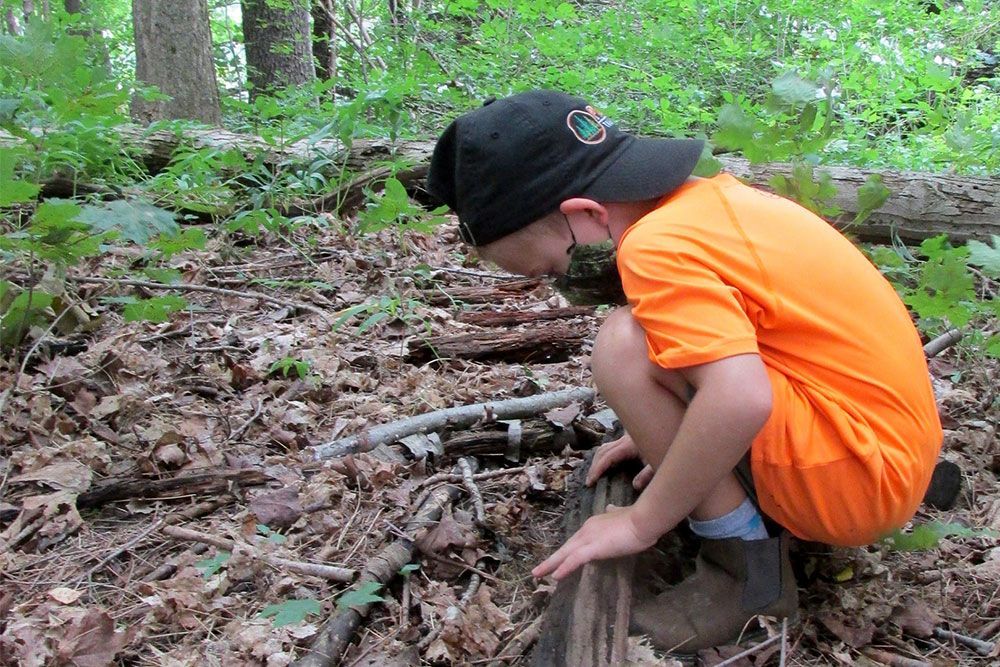 Ausable Bayfield Conservation offers six one-day specialty day camps at three different watershed locations in August 2022
Conservation educators at Ausable Bayfield Conservation Authority (ABCA) are offering six specialty one-day summer nature day camps, at three different locations in the watershed, in August of 2022. There are one-day summer nature camps on August 3, 4, 5, 9, 10, and 11.
There are two different one-day camps at Rock Glen Conservation Area in Arkona; two one-day day camps at Morrison Dam Conservation Area east of Exeter; and two one-day camps at Clinton Conservation Area.
The camps have different themes such as Fantastic Fossils; Beautiful Bugs; Delightful Decomposers; Wonderful Water; Tremendous Trees; and Marvelous Macros (Bugs).
"These new specialty one-day nature camps provide an opportunity for young people in different watershed communities to learn actively in the great outdoors and to connect with nature," said Nina Sampson, Conservation Educator. "Parents and guardians can choose the location that is most convenient or the theme that is of greatest interest."
To learn more visit Ausable Bayfield Conservation's website (abca.ca) at this web page:
The deadline to register for the camps is July 4, 2022.
Once parents/guardians have completed registrations, they receive an automatic email that includes what to pack; where to pick up and drop off; and how to pay.
Here are the six one-day summer nature day camps and the links to register:
Camps run from 9 a.m. to 4 p.m. Parents/guardians can drop off their children as early as 8:30 a.m. and pick them up until 4:30 p.m. The cost of each day camp is $40. Each camp will run only if there are enough registrations (at least 10) and the maximum number of campers on each day is 16.
Share this article >