World Wetlands Day is February 2, 2022
Wednesday, February 2, 2022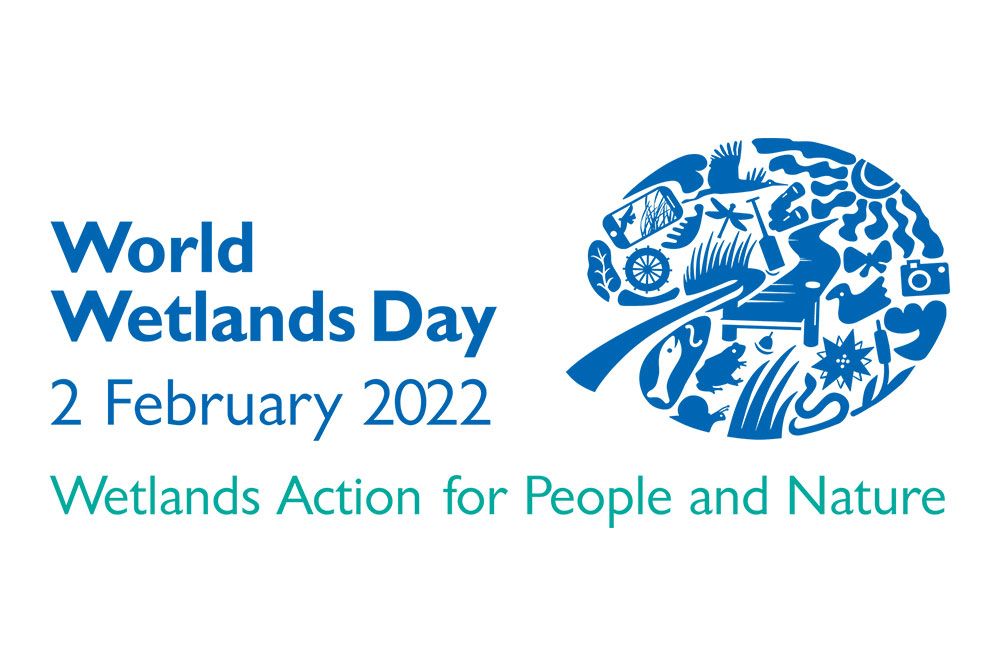 Consider water management on your property this World Wetlands Day (February 2, 2022)
World Wetlands Day observed locally and globally on Wednesday, February 2, 2022; New local video shows local volunteers cleaning out wood duck boxes at Huronview Demonstration Farm near Clinton
Property owners in Ausable Bayfield watersheds, and people from around the world, are completing projects to protect and enhance wetlands and reduce flooding.
Every year, on February 2, the world observes World Wetlands Day.
The theme for World Wetlands Day in 2022 is 'Wetlands Action for People and Nature.'
This year's #WorldWetlandsDay focuses on taking action to protect and restore wetlands.
"Community members who wrote our local Conservation Strategy gave us a vision of healthy watersheds where our needs and the needs of the natural environment are in balance," said Angela Van Niekerk, Wetlands Specialist with Ausable Bayfield Conservation. "This year's World Wetlands Day theme of taking action for people and nature reflects that balance of human needs and the need to build and enhance our natural green infrastructure including wetlands."
Looking ahead to World Wetlands Day, Ausable Bayfield Conservation has prepared a new, short video.
The video is on the Ausable Bayfield Conservation YouTube channel at this link:
The new video shows volunteers Pat Heffernan and Renee Sandelowsky, of Bayfield, Ontario helping to clean out and maintain wood duck boxes on a cold, windy winter day at Huronview Demonstration Farm near Clinton, Ontario.
Wetlands are lands that are wet for all or some of the year. They support water-loving plants such as Cattails, Sedges, Rushes, Blue Flag Iris, Willows, and Dogwoods. Wetlands filter water and remove contaminants. Wetlands benefit water quality and also water quantity. Wetlands capture water when there's too much water on the landscape during flooding and runoff and release water gradually when water is needed during times of low water and drought. Wetlands also capture carbon. Wetlands provide habitat for waterfowl and for more than 600 species of plants and animals. They are among the most diverse and productive ecosystems in the world.
The World Wetlands Day awareness work is organized by the Secretariat of the Convention on Wetlands. The day has been celebrated since 1997, when it was first established. The day also marks the anniversary of the Convention on Wetlands which was adopted as an international treaty in 1971.
This World Wetlands Day, you might consider managing water on your property. Water running off of your land during storm events contributes to downstream flooding and erosion. There are ways to manage stormwater to limit flooding and erosion. On agricultural land, you could consider cover crops to improve filtration, pasture strips around woodlot edges, berms, and ponds or buffer strips with native plants, trees or shrubs.
If you live in a village or town consider soakaways, rain gardens and disconnecting downspouts. Take a look at the downspouts fact sheet 'How to Get Disconnected' (from Credit Valley Conservation; Region of Peel; and Mississauga). The fact sheet is available for free download on this web page:
You can also support local wetland enhancement through a donation.
To find out more about stormwater management improvements and wetlands, and projects you can do to enhance them, visit Ausable Bayfield Conservations wetlands page, on the abca.ca website, at this web page:
Are there wet areas on your property? Contact Ausable Bayfield Conservation staff for a site visit. To contact staff about technical expertise and grants which may be available to help you with your potential projects visit the staff contact page here:
Share this article >