Huron East featured in municipal profile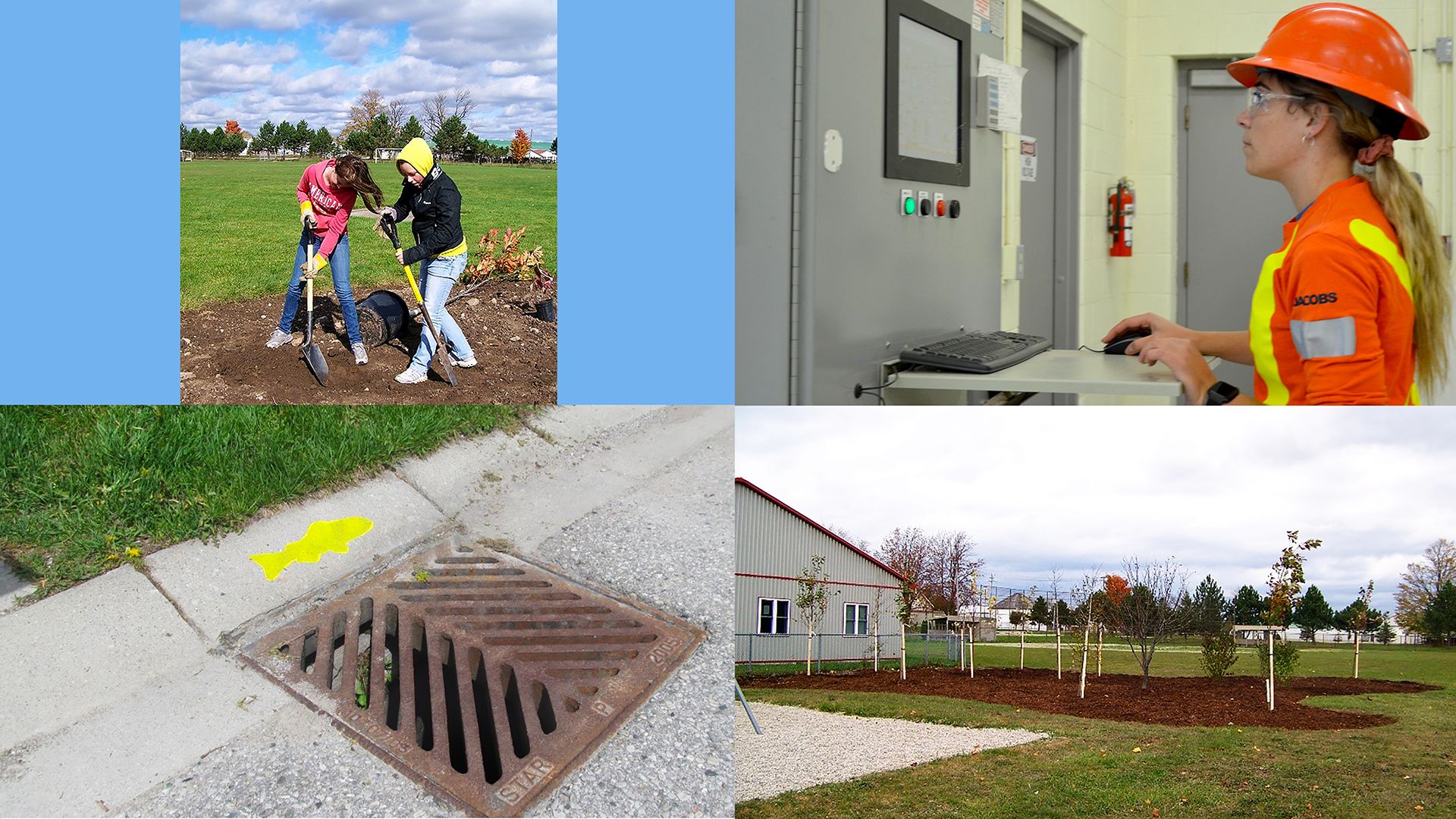 This was our first feature article in the Ausable Bayfield Conservation 75th Anniversary series of profiles, about stewardship and other projects in our 12 member municipalities, released on June 18, 2021:
Featured Municipality – Huron East:
The Municipality of Huron East, located in the headwaters of the Bayfield River
by Denise Iszczuk, Conservation Educator, Ausable Bayfield Conservation
Over the years, the Municipality of Huron East has supported and partnered with Ausable Bayfield Conservation Authority (ABCA) to educate local students about soil, water and habitat for all living things.
The staff and students of St. James and St. Columban Catholic Schools and Seaforth Public School have always been keen to learn about the world around them.
A favourite field trip is to study science at one of ABCA's conservation areas and even making the trip to Rock Glen Conservation Area near Arkona.
Many students in Grade 6 were immersed in outdoor studies while attending the Sylvan Conservation Program at Camp Sylvan.
In 2011, students and staff at Seaforth Public School 'greened' up their school by planting trees and shrubs.
In recent years, the Municipality of Huron East participated in the Yellow Fish Road™ program of Trout Unlimited Canada for the painting of yellow fish by the storm drains. The yellow fish serve as a reminder that storm drains are linked to nearby rivers. Teachers and their students from Seaforth Public School were happy to get involved with this project.
This past autumn, local support helped to produce a Virtual Tour of the Water Treatment Facility in Seaforth.
This engaging video can be viewed on Ausable Bayfield Conservation's YouTube Channel.
Hats off to Huron East!
#AusableBayfield75th
The collage below, of four photos, shows Huron East students planting; water treatment operator Alyssa Keller in a video at the Seaforth water treatment plant; a school planting project; and Yellow Fish Road™ educational painting by storm sewer in Seaforth: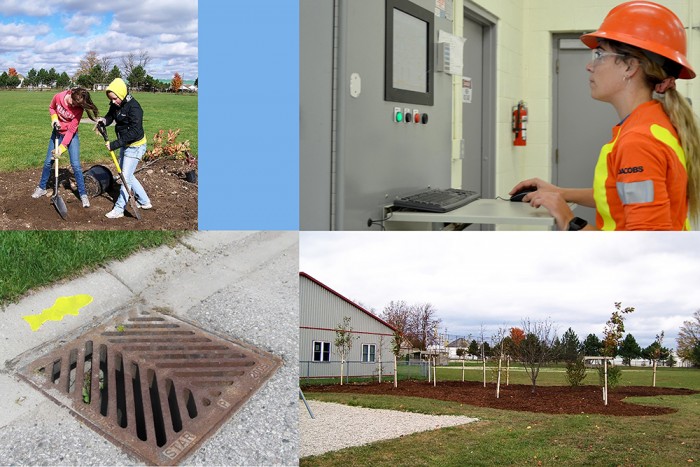 – In 2021, Ausable Bayfield Conservation Authority (ABCA) is celebrating its 75th anniversary (1946-2021) and is honouring its 12 member municipalities for 75 years of conservation to protect life and property, water, soil, and habitat for all living things. To learn more visit abca.ca
Enjoy this video about protecting drinking water sources in Seaforth and area:
Share this article >