North Middlesex Municipal Feature Intro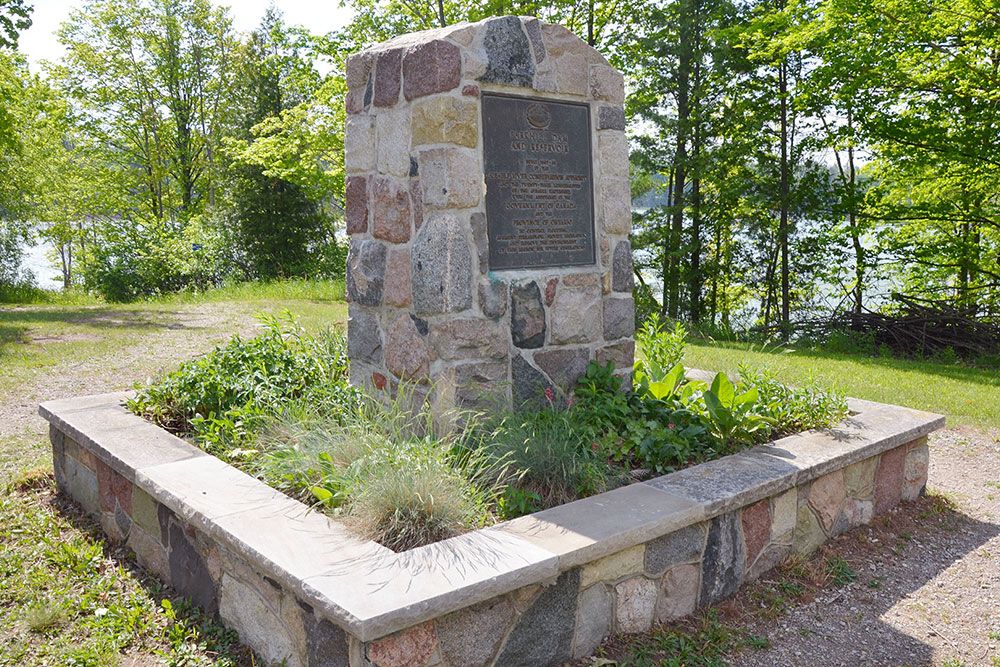 North Middlesex home to climate change station, Parkhill Dam and conservation area
Celebrating 75 Years of Conservation in Municipality of North Middlesex
By Tommy Kokas, Water Resources Engineer, Ausable Bayfield Conservation Authority
This year, 2021, we celebrate 75 Years of Conservation during the 75th anniversary (1946-2021) of Ausable Bayfield Conservation Authority (ABCA). During this special commemorative year we are sharing profiles of community partnerships in our 12 member municipalities. Today's feature is Municipality of North Middlesex.
Partnerships
A rich legacy of stewardship; flood forecasting, warning and prevention; conservation area enjoyment; local monitoring; and leading-edge provincial research has taken place in the Municipality of North Middlesex during the past three quarters of a century. That legacy is possible only because of the productive partnership with the municipality and the landowners and residents of North Middlesex.
We would like to thank the Municipality of North Middlesex, and the people of the municipality, for a partnership over many decades that has protected agricultural land from flooding; that has created a nature destination in Parkhill Conservation Area and Parkhill Reservoir and Scenic Lookout and Boat Launch; and that has created improvements through local stewardship projects. There are many positive things we could highlight about North Middlesex but in this municipal feature series we're going to focus on two main parts of the story:
The Parkhill area is home to the Parkhill Creek Integrated Water and Climate Research Station, one of Ontario's most comprehensive stations for monitoring weather and climate change impacts. The Municipality of North Middlesex is also home to Parkhill Conservation Area, Parkhill Dam, and Parkhill Reservoir. Parkhill Dam was created, in part, to protect agricultural land from flooding and that makes it distinct in Ontario.
We hope you enjoy reading about these important features in the Municipality of North Middlesex and I would like to thank you again for all you do for conservation in this watershed. We look forward to many more years of partnership together.
– In 2021, Ausable Bayfield Conservation Authority (ABCA) is celebrating its 75th anniversary (1946-2021) and 75 Years of Conservation. ABCA is honouring its 12 member municipalities, during this anniversary year, for their partnership, over the past 75 years, which helps to protect life and property, water, soil, and habitat for all living things.
To learn more visit abca.ca and this web page:
Share this article >