Local Turtle Week – DAY SEVEN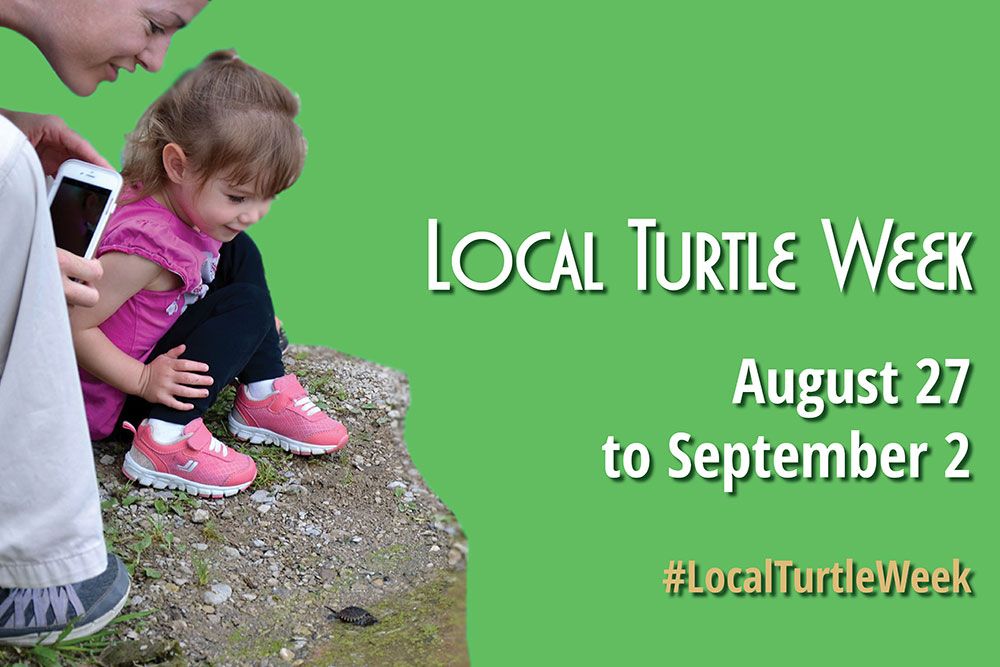 Local Turtle Week – DAY SEVEN
Today's theme: Release of turtle hatchlings
Here are the #LocalTurtleWeek posts for Thursday, September 2, 2021
At last, our Local Turtle Week has come to the moment for which we've all been waiting ... to see the hatchlings released back to the wetlands near where their eggs were originally laid.
These hatchlings have overcome one of the biggest hurdles of being a turtle but they still have a long way to go.
Depending on the species these turtles could need to live another 20 years before they can lay eggs of their own!
Although many of these hatchlings will not survive, they have a much higher chance now that we've helped protect them as eggs and ensured they made it to the water.
As small young turtles they will rarely venture far from the water as they are prey to nearly everything.
Although they're on their own now, we can still do our part to help them by protecting their wetland homes.
Hopefully with our help they will live long enough to lay eggs of their own.
We want to remind you of the colouring contest shared on the first post.
Be sure to check out the turtles web page for contest rules and find out how you can enter and possibly win a draw prize!
It's easy to enter!
Just post your coloured drawing, during Local Turtle Week (ending September 2, 2021) with the hashtag #LocalTurtleWeek on social media channels of Huron Stewardship Council or Ausable Bayfield Conservation to be entered in the draw and maybe win a draw prize.
For full details and contest rules visit:
Share this article >