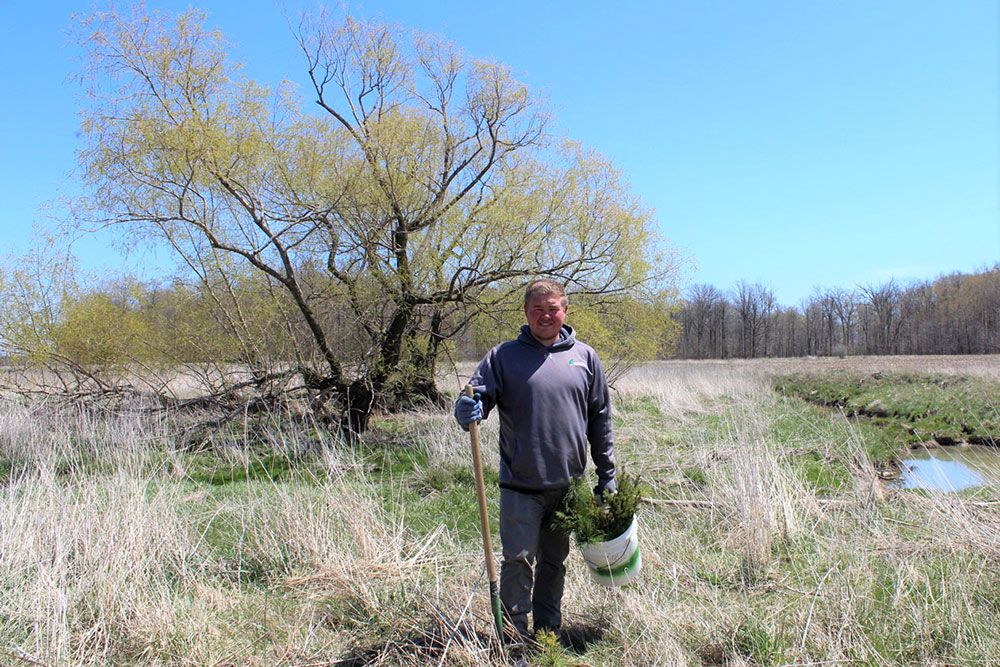 Job Posting – Tree Planters Required
To start in April through May (dependent on weather)
Posted: March 15, 2021
Job Location: RR 3, Exeter, Ontario
Ausable Bayfield Conservation Authority (ABCA) is looking for energetic, enthusiastic people to plant trees
through our spring tree planting program.
Download the job posting now:
For general information about the conservation authority please refer to abca.ca.
The contract will begin in April, date depending on the arrival of nursery stock, and will last approximately six
weeks through April and May.
Generally the work week will be Monday-Friday, 8:00 a.m. - 5:00 p.m. with some Saturdays and longer days required.
This is a 'fairweather' contract: if the weather is not suitable for tree planting, planters do not work and will not be paid.
Duties include:
Carry out the proper planting of seedling trees and shrubs in a time-efficient manner by machine or hand planting.
Customer service through tree sorting and sales as required.
Requirements:
Mentally and physically capable of working outdoors in all weather conditions.
Mentally and physically capable of dealing with wind, dust, dirt, mud, blackflies, mosquitoes and
other elements encountered while working outdoors.
Ability to lift bags of trees and potted trees and to plant trees using a shovel or mechanical tree planter.
Attention to detail in planting and tending trees.
Motivated with a high energy level.
Positive attitude towards peers, supervisors and clients.
Remuneration:
Tree Planter (Four positions): $14.25/hour
Apply now:
Apply now by providing your résumé and cover letter (via post-mail, e-mail or fax) clearly marked Tree Planter Job to:
Ian Jean, Forestry and Stewardship Specialist
Ausable Bayfield Conservation Authority
71108 Morrison Line, RR 3 Exeter, ON N0M 1S5
519-235-2610 or 1-888-286-2610 Fax: 519-235-1963 E-mail: ijean@abca.ca
We will continue to accept applications throughout the planting season in April.
Applicants will be contacted only if an interview is required.
The Ausable Bayfield Conservation Authority is an equal-opportunity employer which is progressive in conservation stewardship. Based out of Morrison Dam Conservation Area, two kilometres east of Exeter, the ABCA delivers a wide array of environmental services for 12 watershed municipalities and the general public.
Share this article >