Giving Tuesday is December 1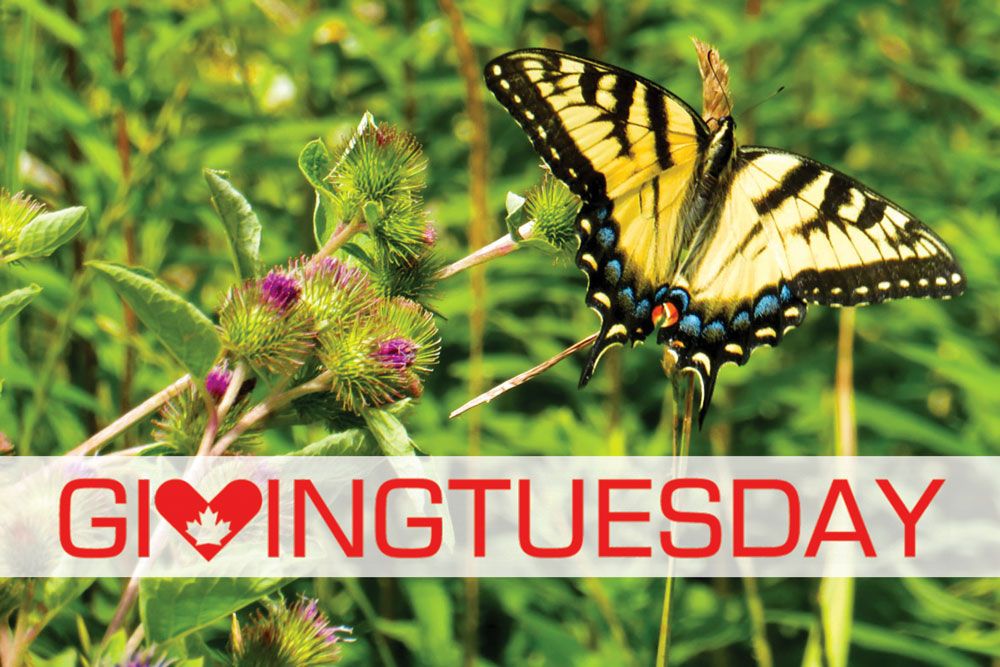 Foundation invites you to support conservation projects in your local watershed community on Giving Tuesday
Eighth Giving Tuesday takes place on December 1, 2020
The first day of December is a day for giving to your community. The eighth annual Giving Tuesday takes place on December 1, 2020. Ausable Bayfield Conservation Foundation is asking you for your support, for community conservation projects, on Giving Tuesday. You can give the gift of nature and the gift of community with your donation, according to the Foundation.
You may donate to support all the programs of the Conservation Foundation or you can specify which program you want to support.
To find out more about the community projects of Ausable Bayfield Conservation Foundation, or about how to support their work with a donation, visit this web page:
Also, feel free to contact the Conservation Foundation by email at info@abca.ca or leave a voicemail message by phone at 519-235-2610 or toll-free 1-888-286-2610. You may contact Ausable Bayfield Conservation Foundation directly to donate or you may visit their Giving Tuesday web page here:
There is a line on the online donation form that says 'MESSAGE FOR AUSABLE BAYFIELD CONSERVATION FOUNDATION (OPTIONAL).' In that field, feel free to mention the program you want to support. For instance, you might want to support tree planting, or conservation areas and trails, conservation education, or another program of your choice.
There are days, like Black Friday, devoted to supporting the economy. Giving Tuesday (#GivingTuesdayCa) is a day devoted to supporting your community. Giving Tuesday is a global movement, for giving and volunteering, that takes place each year after Black Friday.
The Chair of Ausable Bayfield Conservation Foundation is Dave Frayne. He encourages you to donate.
"The Conservation Foundation supports many improvements in our community thanks to the support of your donations," he said.
Share this article >