Three new education programs this autumn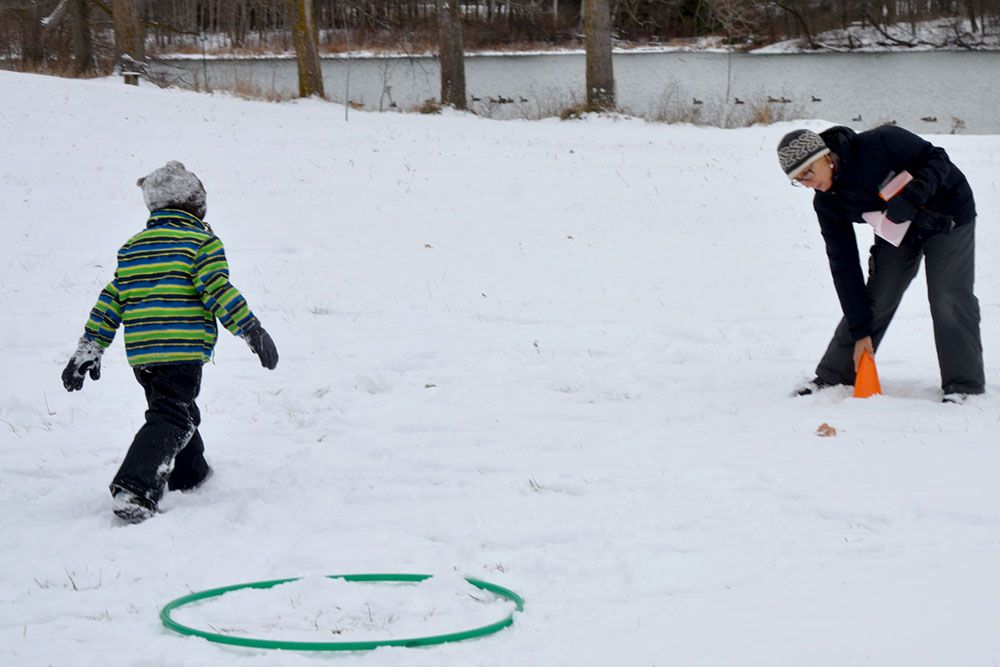 Ausable Bayfield Conservation creates new outdoor learning programs at Morrison Dam Conservation Area for preschoolers, remote learners and homeschoolers
Ausable Bayfield Conservation launches new programs starting on October 6
Conservation educators at Ausable Bayfield Conservation Authority (ABCA) have developed three new outdoor learning programs to reach preschoolers, remote learners, and homeschoolers. The new programs are among adaptations to conservation education programming this autumn to deliver education in new ways during the current pandemic.
These programs take place at Morrison Dam Conservation Area (MDCA) east of Exeter. The programs include exploration, hands-on activities, experiments, and sensory awareness to help children gain curriculum-based knowledge and develop a deep respect for nature and taking care of soil, water and living things in the watershed.
"We feel these programs will maintain a child's connection to nature throughout the current school year and in all types of weather," said Denise Iszczuk, Conservation Educator. "Those taking part will spend lots of time in direct experience with the outdoors in all conditions."
The new programs are Oaks and Acorns (preschoolers with caregiver); Science Outdoors (primary, junior, intermediate, half-day program); and Outdoor School (all day; ages 9-13).
Oaks and Acorns is a program for children ages 2-5 accompanied by an adult caregiver starting on October 9. It will run on Fridays 10 a.m. to 11:30 a.m., over eight weeks, until November 27, 2020. Outdoor play and inquiry are part of this program. There is a maximum of ten children per session so space is limited.
Science Outdoors is a program for remote learners and homeschoolers looking for outdoor learning beyond the classroom. It takes place on Wednesdays, over eight weeks. It starts on October 7. Junior students attend from 9 a.m. to 12 p.m. and Primary students attend from 1 p.m. to 4 p.m. Science Outdoors for the Intermediate students will start on October 9 on take place on Fridays from 1 p.m. to 4 p.m. The participants will have 'hands-on' exploration and activities to learn grade-specific science concepts from the Ontario Curriculum. There is a maximum of ten students per divisional time slot so space is limited.
The Outdoor School is an inquiry and curriculum based outdoor program for ages 9-13. The program starts on October 6 and will run, over 30 weeks, on Tuesdays from 9 a.m. to 3:30 p.m. (Outdoor School does not run on December 24 or 31 or on March 18). There is a maximum of 14 students so space is limited.
Ausable Bayfield Conservation's conservation educators will strive to be dynamic, caring and creative natural leaders while facilitating these outdoor learning programs. In addition, educators are following local health unit recommendations and the Ontario Ministry of Health and Long-Term Care's coronavirus (COVID-19) guidelines for day camps. If you would like to chat with educators about these programs, please call 519-235-2610, or toll-free 1-888-286-2610, extension 255 or 262.
To register or to find out more visit the abca.ca website's education web page at this link:
Share this article >