Level 1 Low Water Advisory for entire watershed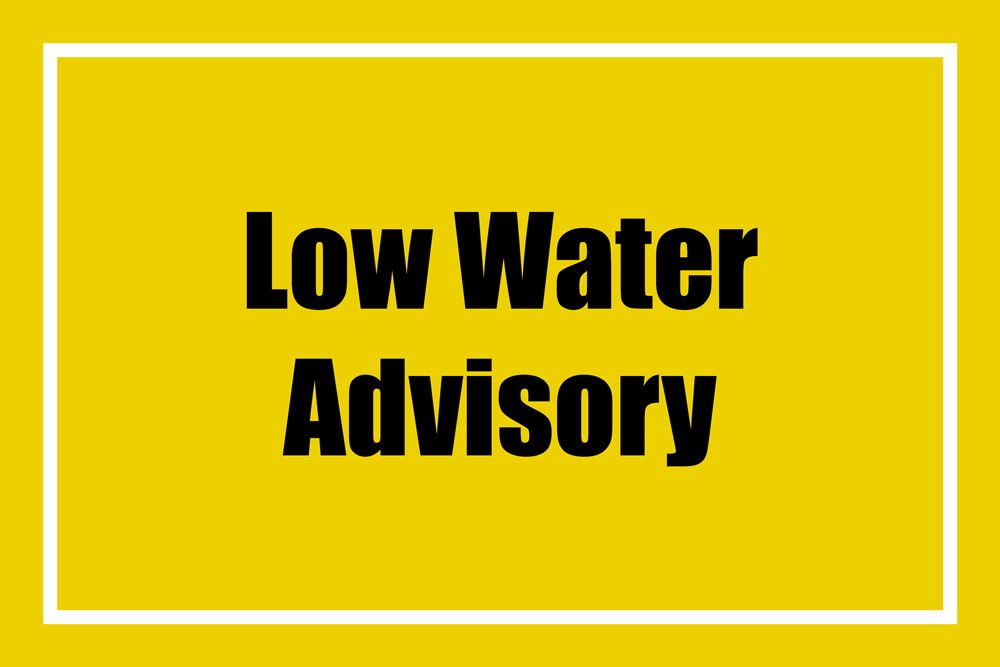 Water Response Team issues Level 1 Low Water Advisory for Bayfield River watershed
Level 1 Advisory remains in effect for Ausable River watershed
The Ausable Bayfield Conservation Authority (ABCA) Water Response Team (WRT) has reviewed conditions and has issued a Level 1 Low Water Advisory, on August 6, 2020, for the Bayfield River watershed based on low streamflow conditions. The Level 1 Low Water Advisory also remains in effect for the Ausable River watershed.
The Water Response Team decided to extend the Level 1 Low Advisory, to the entire Ausable Bayfield watershed, despite portions of the watershed having received heavy rains (50-100 millimetres) over the civic holiday weekend. The WRT said the rain was a positive step in the right direction but it contributed only a moderate runoff. Streamflow measurements through the first week of August are already trending downward towards low-flow conditions, according to ABCA. Both rainfall and streamflow conditions are reviewed on a watershed basis. Some areas received much-needed rain but other nearby areas were less fortunate.
The rapid return to low streamflow is the lasting result of two consecutive months of mostly hot, dry, and sunny conditions that has stressed the watershed and watercourses. Rainfall totals over the last three months ranged from 55-95 per cent of normal. Most of the rain was the result of intense localized storm cells with only short-term benefits. Based on the Level 1 streamflow indicator of 70 per cent of the lowest summer monthly average flow (August), the entire watershed falls into a low-water condition, when compared to the July average flows.
Ground conditions remain somewhat dry. Unless we see a return of typical weather patterns, with cooler temperatures and recurrent rainfall, streamflow and water supplies could be stressed into autumn, according to Davin Heinbuck, Water Resources Coordinator at ABCA.
"Some areas rely on water in streams to sustain crops through very dry periods," he said. Conservation and management of the water resource is needed to sustain water availability, he said.
Water Response Team Chair Doug Cook said everyone can help to conserve water. He encourages all water users to look for ways they can conserve water to prevent further reduction in water levels and maintain water availability through the remainder of the summer. "In a Level 1 Low Water Advisory condition, we encourage water users to voluntarily reduce their water use by 10 per cent," he said. For ideas on ways you can reduce water use, please visit the water quantity and water conservation page at abca.ca at this link:
The Water Response Team relies on both precipitation and streamflow indicators to support any decision to move into a Low Water Advisory. Indicators include one-month streamflow, and one-month or three-month precipitation. A Level 1 Low Water Advisory includes a request for a 10 per cent voluntary reduction in water use. A Level 2 Low Water Advisory includes a call for an additional 10 per cent (total of 20 per cent) voluntary reduction in water use. A Level 3 Low Water Advisory may involve mandatory water use restrictions.
The Water Response Team was formed in 2001 in response to the low water and drought conditions that year and the team has been active ever since. The WRT includes representatives of major water users (such as aggregate industries; agriculture and vegetable growers; and golf and recreation) and includes local municipal representatives and staff of provincial ministries (such as Natural Resources and Forestry; Agriculture, Food and Rural Affairs; and Environment, Conservation and Parks). ABCA staff will continue to monitor rainfall and streamflow data and keep the public informed of any changes in watershed conditions.
Visit www.ontario.ca/lowwater for further resources on the Ontario low water response program or the website at abca.ca for the dynamic low-water advisory tool which alerts people to low-water advisories in effect in the watershed.
Share this article >