Conservation Dinner goes online in 2021
Thursday, April 15, 2021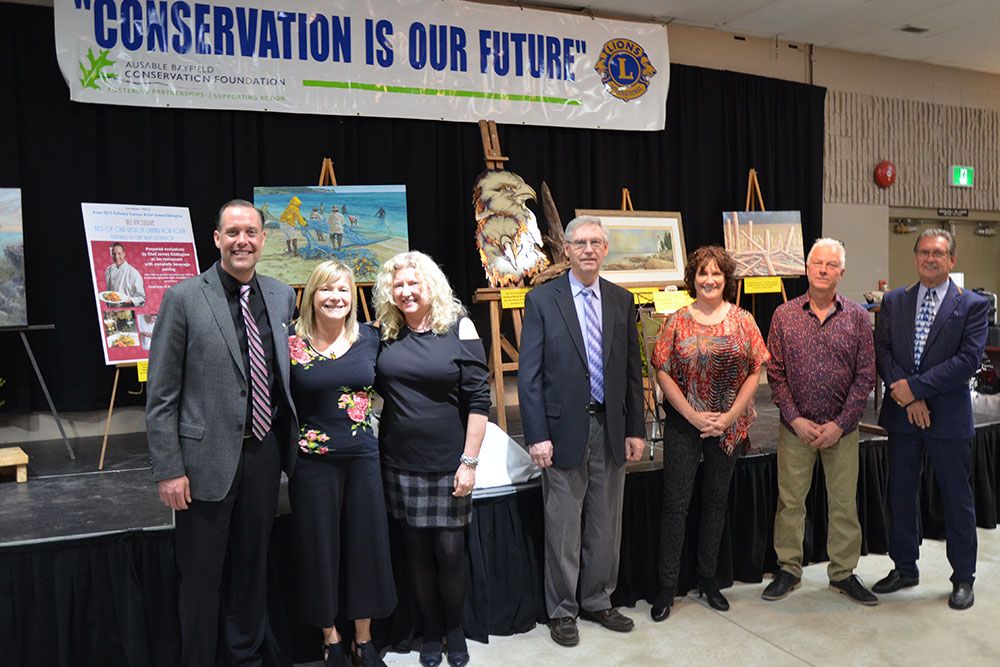 Conservation Dinner committee plans new ways to fundraise, in 2021, including online auction
Support for community conservation projects is still needed but committee developing innovative ways to fundraise in place of in-person dinner; Conservation Dinner public event is cancelled for 2021 but online auction, other fundraising activities to replace dinner event during pandemic
The Conservation Dinner Committee is asking for public support of community conservation projects in 2021. The committee has met by video conference to develop innovative new fundraising ideas, including an online auction, to replace – for 2021 – the in-person dinner and auction event. The committee has cancelled an in-person dinner for 2021 and postponed it until 2022. The committee will host an online auction and other fundraising events in 2021, as alternatives, to make it possible to support needed community conservation projects.
Dinner Committee Chair Dave Frayne said it's disappointing not to have the fellowship of a dinner in person this upcoming year but he said the committee is excited to develop other ways to engage the community and support projects in the community. "The Conservation Dinner has been a wonderful event for 30 years but it is the right thing to do to postpone the 2021 event and replace it with other ways for people to be part of this community enhancement effort," he said.
When the Conservation Dinner is held in person there are more than 400 people present so that is not appropriate during a pandemic, he said. That's why the committee is strategizing other ways for community members to join an auction event 'virtually' through an online auction with bidding from April 15 to April 22 (Earth Day).
The committee also hopes to announce other engaging fundraising activities to take place during the 2021 year including a 50-50 draw, on April 15, in support of community conservation projects of the Exeter Lions Club and Ausable Bayfield Conservation Foundation. Other planned activities include special take-out 'conservation dinners,' at participating local restaurants, in support of needed community conservation projects.
The Conservation Dinner fundraising initiative supports projects in local communities. Projects include parks and conservation areas; accessible nature trails in Bayfield, Clinton, Parkhill, Lucan, Arkona, Exeter, and Varna; outdoor nature education programs; a $1,000 student environmental bursary benefitting students in local communities; a summer job at Ausable Bayfield Conservation for a senior secondary school student; turtle monitoring in Port Franks and Ailsa Craig; aquatic habitat studies in Old Ausable Channel at Grand Bend; and other projects.
Organizers say they hope the Conservation Dinner in-person event will return in 2022 when it is safe to do so.
The Conservation Dinner is a partnership of Exeter Lions Club, Ausable Bayfield Conservation Foundation, and other community partners. It has raised more than $1.2 million for projects in local communities over 30 years.
To receive announcements of new fundraising activities, to replace the Dinner in 2021, visit conservationdinner.com and abca.ca.
Share this article >