Conservation Dinner 2020 moves to autumn date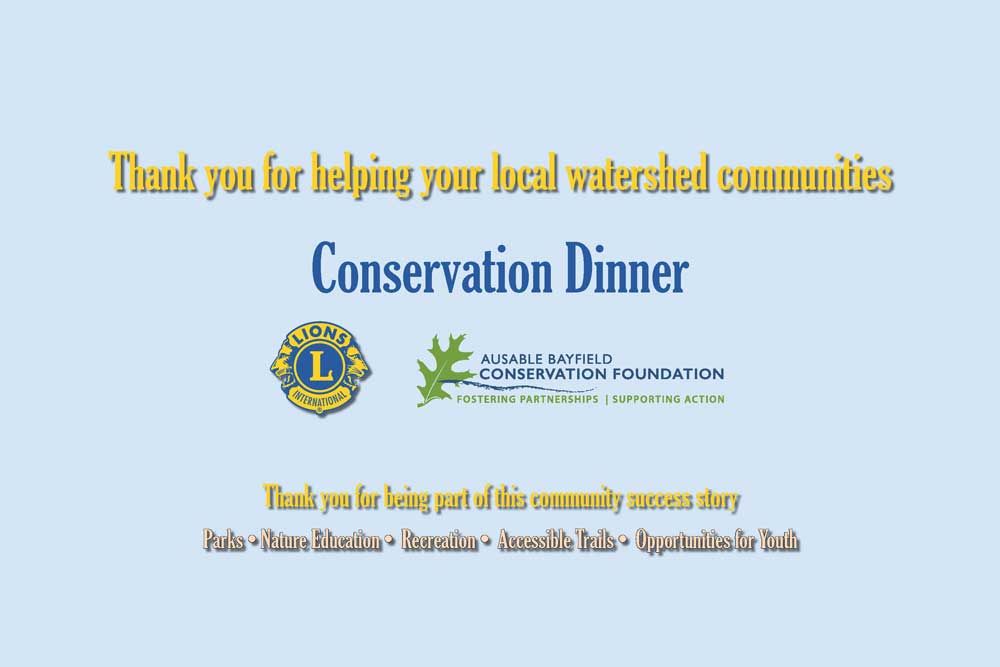 Dinner Committee announces 31st Conservation Dinner in 2020 is to change from spring date to autumn date
The community committee organizing the 31st Conservation Dinner in 2020 has postponed the charity auction event until autumn.
Dinner Committee Chair Dave Frayne said the decision to reschedule the event is the right thing to do. The committee made the decision, he said, as Canada responds to the current pandemic and avoids having people in close proximity.
The Conservation Dinner Committee has chosen, through electronic vote, to postpone the April event and reschedule it for September or October.
"For 30 years we have enjoyed the fellowship community members experience at the Dinner but now is not the time to have a large event," said Frayne. "Our Dinner Committee will continue to review recommendations from public health over the coming months and we will hold the Dinner when it is safe to do so and in a way that protects the safety of all those involved."
The Conservation Dinner is a partnership of the Exeter Lions Club, Ausable Bayfield Conservation Foundation, and other community partners. It has raised more than $1.2 million for projects in local communities. Continued support of the Dinner event is needed, Frayne said, to maintain community projects that rely on that funding.
There are a number of ways people can continue to support these projects in their community. They can:
Donate directly to the Conservation Dinner by contacting info@abca.ca;
Buy raffle tickets, by e-transfer, to the 50-50 draw on April 16, 2020 (contact an Exeter Lions Club member or send an e-transfer to Lion Paul Anstett at panstett@hay.net); and
Buy tickets to the Dinner this autumn.
The Dinner Committee is providing options for people who have already purchased their tickets. Ticket holders can:
1) Wait until a new date is set, then confirm their attendance or request a refund if the date does not work; or
2) Donate the price of their ticket to the Conservation Dinner and receive a charitable gift receipt for income tax purposes for the full amount; or
3) Request a refund (provided upon return of the ticket tax receipt portion).
For the new date, when confirmed, and other details visit abca.ca and conservationdinner.com.
Share this article >