New Vice Chair, new Chair for ABCA Board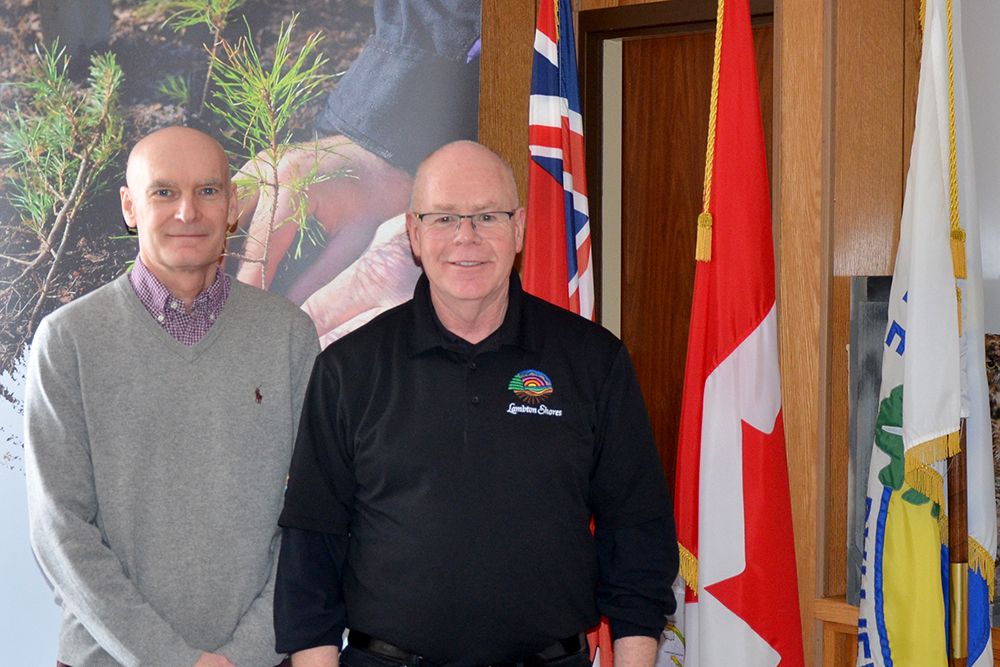 The Ausable Bayfield Conservation Authority (ABCA) held its annual meeting on Thursday, February 20, 2020 and elected a new Vice Chair and new Chair for the Board of Directors.
Shown in photo, from left to right, are new Vice Chair Dave Jewitt, who represents the Municipality of Central Huron, and new Chair Doug Cook, who represents the Municipality of Lambton Shores and the Township of Warwick on the ABCA Board.
Ausable Bayfield Conservation hosts a Partner Appreciation Evening and Conservationist of the Year Award event on Thursday, March 26, 2020.
To learn more visit the Conservationist of the Year page:
Share this article >