Cover Crops: Reviewing Past Trends
Friday, January 24, 2020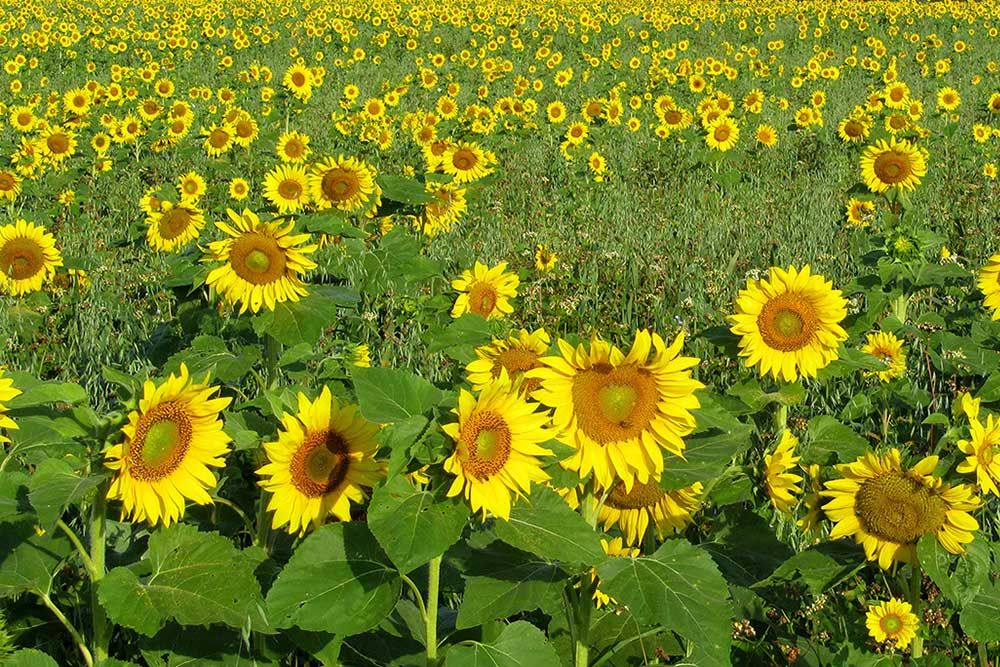 Please join us for: Cover Crops: Reviewing Past Trends
January 24, 2020 - 9:30 a.m. to 1 p.m.
Ontario Ministry of Agriculture, Food and Rural Affairs (OMAFRA) Office at 110 Don Street, Clinton.
This discussion is designed for local landowners to share their experiences with cover crops over the past several years.
Speakers will include Derek Van Dieten (Seaforth); Thomas Farrell (Kincardine); Mike Funk (Upper Thames River Conservation); and Nathan Schoelier (Ausable Bayfield Conservation).
If cover crops are new to you, or if you've used them for many years, please join us to learn more and share your experiences.
Information on current grants will be available.
Please pre-register with Abbie Gutteridge at Ausable Bayfield Conservation at 519-235-2610 or toll-free 1-888-286-2610, extension 256, or email agutteridge@abca.ca by January 20.
Only 45 spaces are available so register now.
This is a free event and a hot lunch will be served.
This event is co-hosted by Ausable Bayfield Conservation and Maitland Conservation.
Download poster of invitation: Invitation (2 MB large PDF file)
Poster invitation is shown as image below: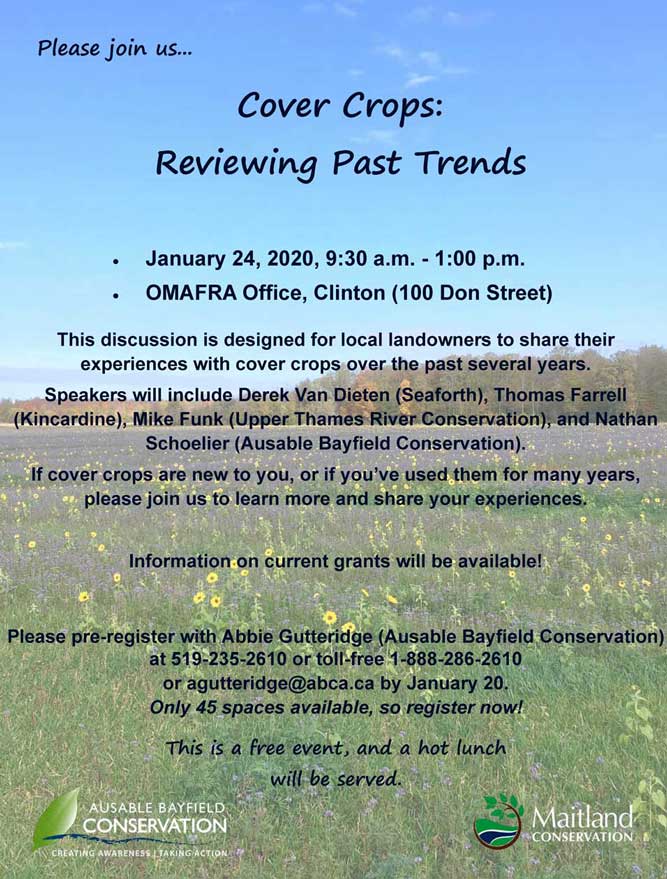 Share this article >