Owl Prowl is Saturday, November 2, 2019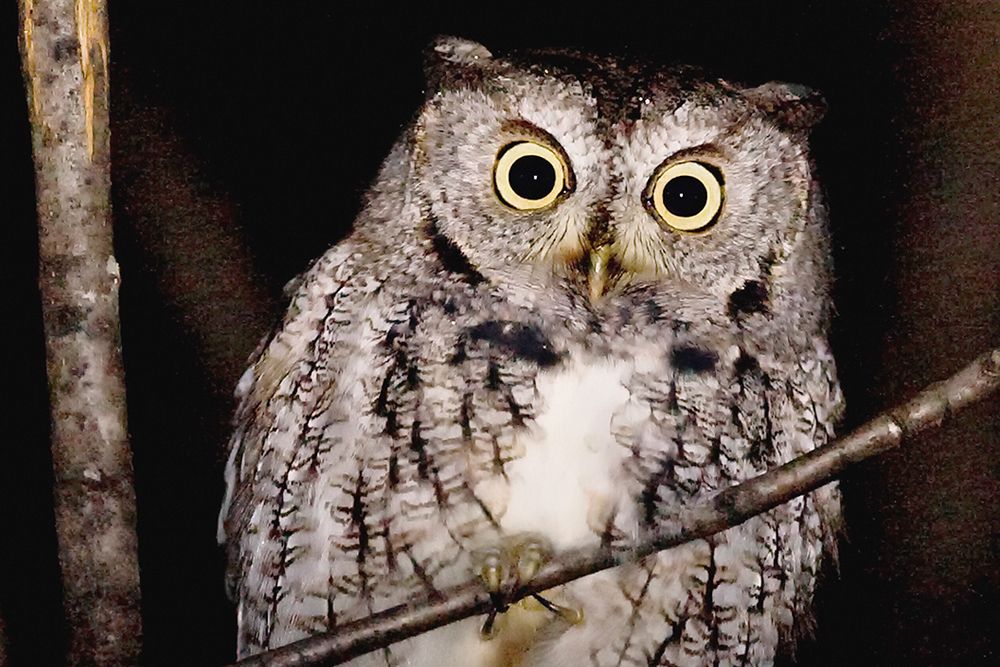 Learn about amazing local nocturnal animals at annual Owl Prowl east of Exeter on Saturday, November 2, 2019
Hundreds of people to call for owls; Conservation Halton to bring live owls; Ausable Bayfield Conservation Foundation is sponsor
It's a hoot. You learn about owls and even meet them at the "fun, local" Owl Prowl. This annual event is Saturday, November 2, 2019 at Morrison Dam Conservation Area. The address is 71108 Morrison Line, just two kilometres east of Exeter, south of Highway 83.
Owls are incredible creatures of the night. Over the years, hundreds of people have learned about owls and their amazing nocturnal adaptations at the annual Owl Prowl. "People of all ages and abilities are welcome at this event," said Denise Iszczuk, Conservation Educator with Ausable Bayfield Conservation. "The guided hike portion will take place on fairly flat trails and cover a distance of less than 500 metres," she said. "Families can use this event as a chance to get outside and get active."
Those who attend can meet live owls from Conservation Halton's Mountsberg Raptor Centre. The live owl presentation is sponsored by Ausable Bayfield Conservation Foundation. Admission is by donation (suggested donation of $10 per family). Net proceeds from this year's event will be used to purchase new education equipment to support Ausable Bayfield Conservation's in-school water safety program.
The Owl Prowl has three sessions. Families with children under 6 years of age are invited to come for a half-hour stroll starting at 5:30 p.m. The next two sessions are 90 minutes in length starting at 6:30 p.m. and 8:00 p.m. with a short talk on owls followed by the night looking and listening for owls.
Each 90-minute session begins with a short talk on owls by conservation educators from Ausable Bayfield Conservation. After the talk, staff sort attendees into two groups. One group stays in the workshop to meet live owls with Conservation Halton staff, or dissect a pellet, or have their picture taken with Otis the Owl (a human-sized costumed owl). The second group ventures on a night hike, with conservation educators, to call in and look for owls that live in the conservation area near Exeter. After 30 minutes, the groups switch. Attendees who started inside with Conservation Halton then go outside and those that were on the night hike finish up inside. Everyone gets a chance to see and do everything, according to conservation educators.
The Owl Prowl event starts at the conservation area's workshop behind the main public office of the administration centre building. Space for seating is limited. Organizers ask attendees to dress for the weather and to leave pets at home. Event hosts ask you to please 'Lug-a-Mug' to enjoy a warm hot chocolate.
To learn more, visit the Ausable Bayfield Conservation website at abca.ca at this link:
You may also contact Ausable Bayfield Conservation at 519-235-2610 or toll-free 1-888-286-2610 or email info@abca.ca
Share this article >