Notice of no hunting on specific property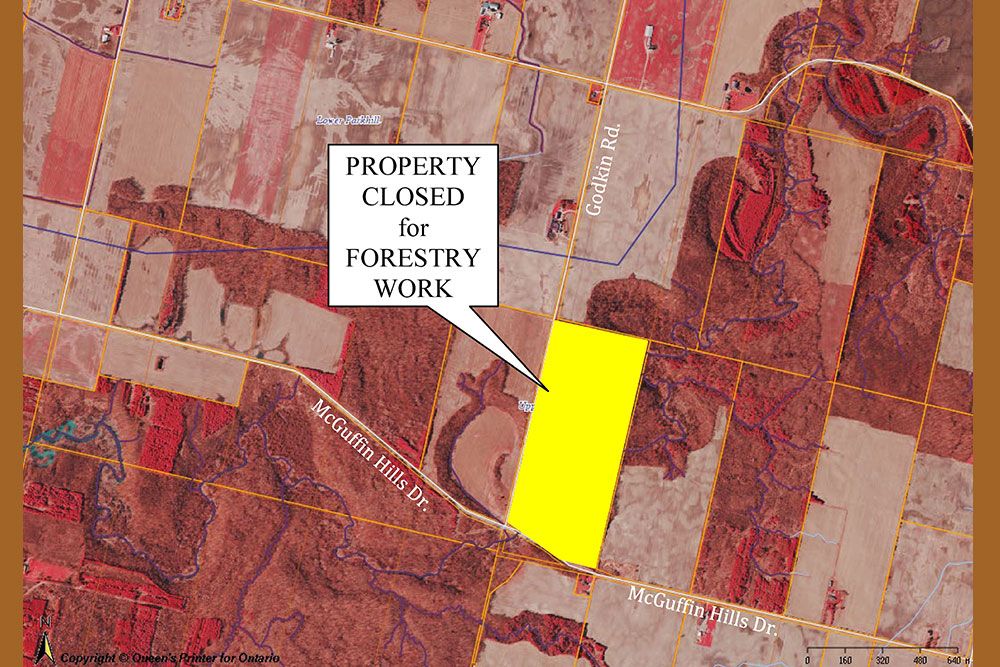 Notice of Service Disruption
Notice for hunters with the Ausable Bayfield Conservation Authority (ABCA) Conservation Pass for hunting on designated properties: Property closed to hunting, during hunting season, for Conifer plantation thinning
Date of Notice: September 29, 2021
Location: Lot 6, Concession 5 ECR, McGillivray, northeast corner of McGuffin Hills Drive and Godkin Road
One of ABCA's McGillivray Tract parcels will be unavailable for hunting due to ongoing forestry work to thin-planted Pine and Spruce.
Address is above. Please go to map below for location details.
Remaining parcels within the McGillivray Tract, where hunting is permitted, continue to be available for hunting with the proper Conservation Pass.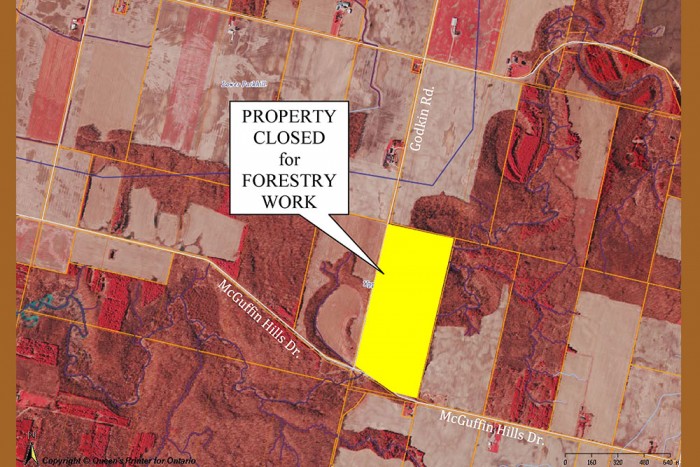 Share this article >