Why Lake Huron Starts Here
Saturday, August 14, 2021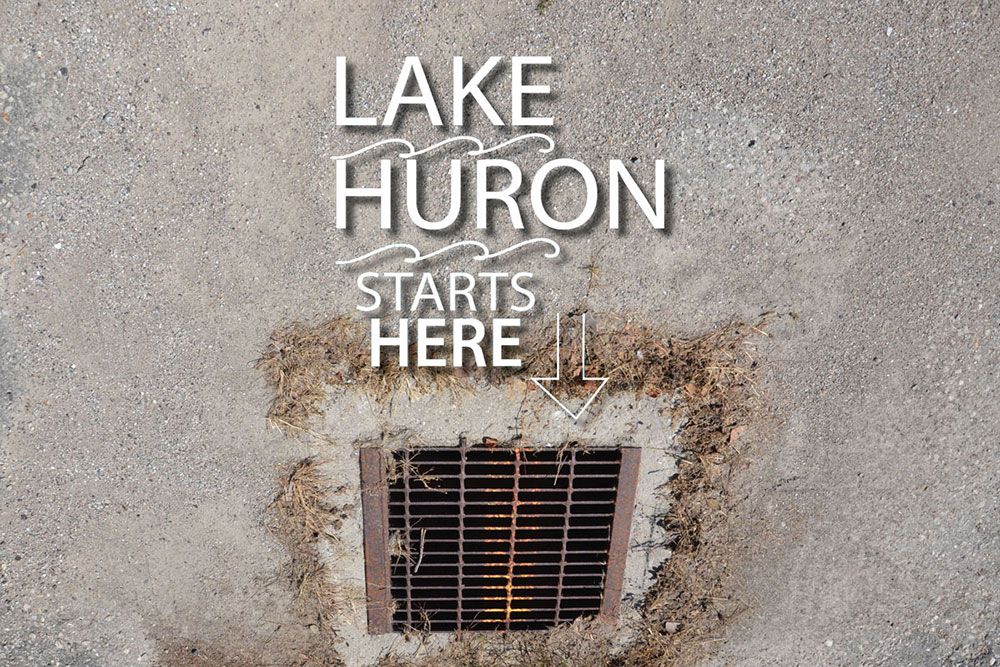 Learn why 'Lake Huron Starts Here'
Ausable Bayfield Conservation is sharing some photos that remind us how 'Lake Huron Starts Here.'
Where is here? Where does Lake Huron start? The lake starts on high ground, or headwaters, wherever raindrops fall and begin to travel towards a creek, a river, and the lake. 'Here' may actually be kilometres from the lake, but it is important to realize that what we do on the landscape can have an impact on the lake.
Watch social media for daily #LakeHuronStartsHere posts, which started on Love Your Greats Day (August 8, 2020). The posts highlight positive actions such as rain gardens; rain barrels; cover crops; erosion control; and water and sediment control basins.
If you are an Ontario resident, and you share on social media what you are doing to protect Lake Huron, with the hashtag #LakeHuronStartsHere, you could be entered into a draw for a chance to win a 'Love Your Greats' T-shirt.
To find out more about how #LakeHuronStartsHere, visit abca.ca and healthylakehuron.ca.
Lake Huron starts in all of our backyards. To help protect Lake Huron, people can use rain barrels and rain gardens to keep water clean by capturing rainwater so it doesn't travel, during storms, over lawns, fields, parking lots, and roads before it reaches the lake. Landowners can plant cover crops and install erosion control projects like Water and Sediment Control Basins (WASCoBs) to build soil health, reduce erosion, and protect water.
Hope Brock is Healthy Watersheds Technician at Ausable Bayfield Conservation. Lake Huron is large, she said, but before water ever reaches the lake it has traveled and it can carry pollutants with it. People can take small, positive actions to manage that water so it is less polluted when it reaches the lake. Some water may fall into the lake directly as rain but additional water comes from creeks and rivers. Before water runs through streams and rivers much of that water was water running off of land – or runoff. That's why it's important, she said, for people to think about how Lake Huron starts on our own properties.
When we use rain barrels, cover crops, rain gardens, or other beneficial practices we can help to slow down the water, hold back the water, and let the water soak in.
"In many ways, the health of our lake depends on what happens in your yard, on your lawn or field, on your property, and in your home," she said.
The second Saturday of every August, people are invited to celebrate and protect their Great Lake on 'Love Your Greats Day.' Love Your Greats Day is Saturday, August 14, 2021.
In honour of this special day, small actions are highlighted to show residents how 'Lake Huron Starts Here.'
Love Your Greats started in 2015. Love Your Greats Day encourages making changes to reduce plastic use (to reduce plastic, microplastic, and nanoplastic pollution); to find out about sustainable practices to protect Lake Huron and the other Great Lakes; and water protection projects such as rain gardens, wetlands, tree planting, and responsible purchase of products that don't pollute.
To learn more visit Love Your Greats on Facebook or visit loveyouregreats.com.
Share this article >