Job Posting for Aquatic Resources Technician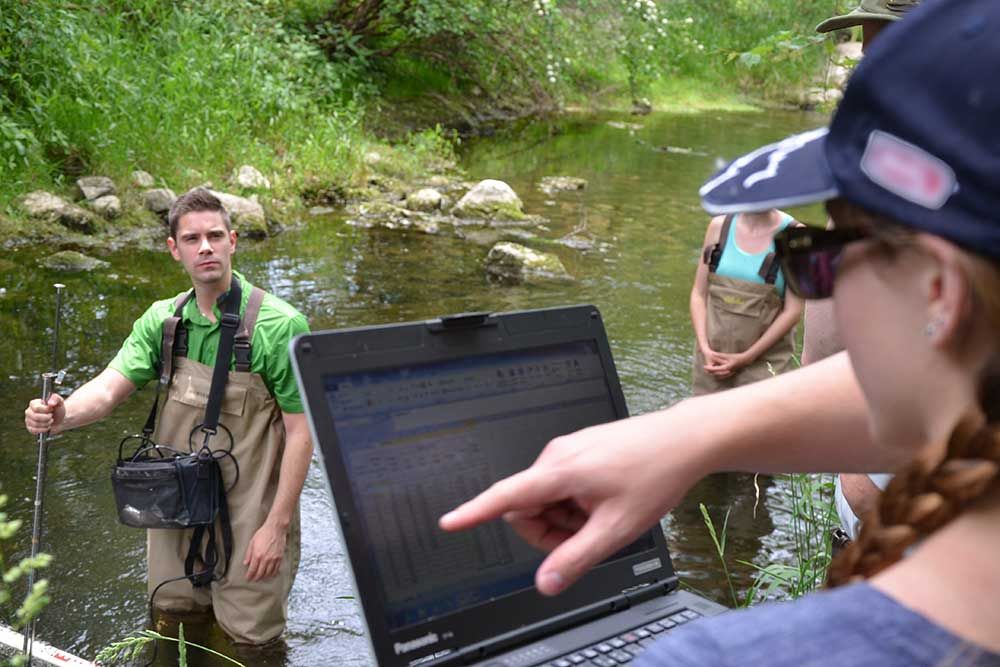 Job Posting – Aquatic Resources Technician – February 18 to December 18, 2020
Job posting: January 10, 2020
The Ausable Bayfield Conservation Authority (ABCA) is accepting applications for an Aquatic Resources Technician contract position. The Aquatic Resources Technician assists the Healthy Watersheds Manager with projects related to monitoring water quality and quantity, aquatic communities, and conducting watershed studies and community outreach.
For full details and requirements please download the PDF file at link below:
Duties may include:
Sampling water quality and quantity
Monitoring of fish, freshwater mussel and benthic communities
Assisting with wetland evaluation activities
Managing and analyzing monitoring data, and completing reports
Coordinating community outreach activities
Qualifications:
A University degree or a diploma from an accredited College in Biological or Environmental Science or Natural Resource Management
Experience with monitoring, analyzing, and reporting physical, chemical and biological water-related data
Ability to use personal computers with a Windows operating system, Microsoft Office (Word, Excel, etc.), Internet, Outlook mail applications, and digital cameras
Ability to work outdoors and in adverse environmental conditions
A team player with good organizational, interpersonal, oral and written communication skills
Legally entitled to work in Canada
A valid Ontario Driver's Licence
Remuneration: $24.40 – $30.50
Hours: 35 hours per week
Please provide your résumé and cover letter (via mail, e-mail or fax) clearly marked
'Aquatic Resources Technician' by January 27, 2020 at 9:00 a.m. local time to:
Mari Veliz, Healthy Watersheds Manager
Ausable Bayfield Conservation Authority
71108 Morrison Line, Exeter, ON N0M 1S5
Fax: 519-235-1963 E-mail: mveliz@abca.ca
Phone: 519-235-2610 Toll-free: 1-888-286-2610
Applicants will be contacted only if an interview is required. The Ausable Bayfield Conservation Authority is an equal opportunity employer that is progressive in conservation stewardship. Based out of Morrison Dam Conservation Area, two kilometres east of Exeter, the ABCA delivers environmental programs and services for 12 watershed municipalities and the general public.
Share this article >