Tenth anniversary approaches for WinterFest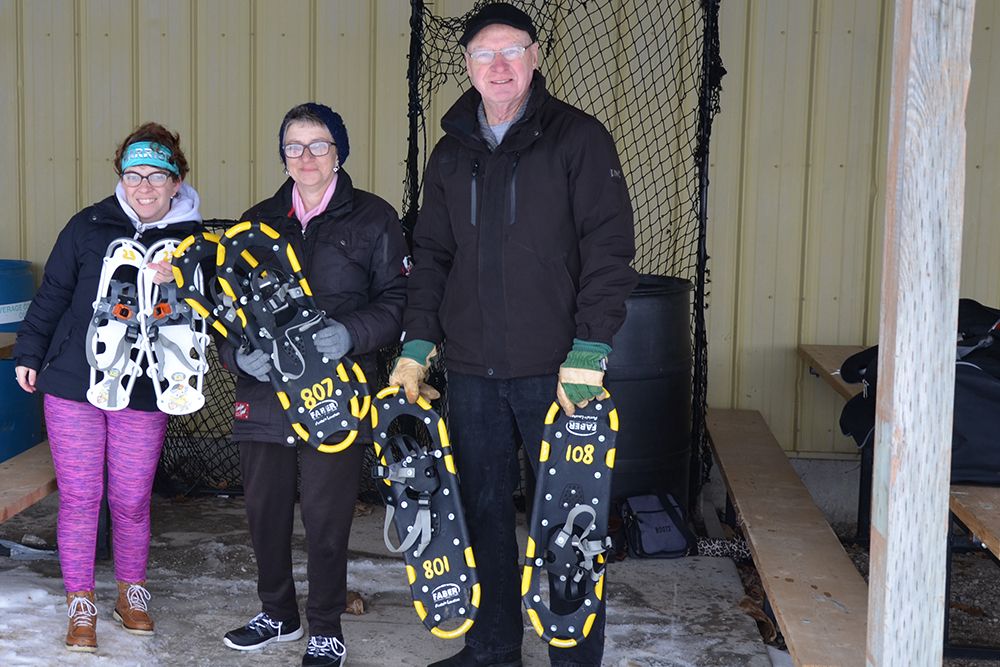 Community partners are invited to meeting to help organize 2020 Family Day WinterFest South Huron
Family Day WinterFest South Huron to return for Holiday Monday, February 17, 2020; Community partners to attend organizational meeting on Wednesday, November 27, 2019 at 7 p.m. at Morrison Dam Conservation Area east of Exeter
A popular local winter festival is getting ready to celebrate its tenth year. Community groups in the South Huron area are invited to a meeting to plan the tenth Family Day WinterFest South Huron. The organizational meeting is on Wednesday, November 27, 2019 at 7 p.m. at the Ausable Bayfield Conservation boardroom, 71108 Morrison Line, 2 km east of Exeter. This is the first (and only) organizational meeting that gets the ball (or 'snowball'!) rolling.
Family Day WinterFest South Huron is on the Holiday Monday, February 17, 2020.
The Exeter Lions Club held its first Family Day Breakfast in 2010. That breakfast has become a popular annual tradition. Other community groups joined forces with the Lions Club in 2011 to add other family-friendly activities for the holiday Family Monday. The success of the one-day festival has "snowballed" ever since.
Jeff Musser and Dave Frayne are returning as Co-Chairs for 2020.
"Thousands of people have enjoyed Family Day activities in South Huron over the past decade," said Co-Chair Dave Frayne. "Jeff and I invite interested community groups to attend the November 27 meeting to help plan this one-day festival and make the tenth WinterFest the best yet."
One short meeting each year is all that's needed to start WinterFest planning, the Co-Chairs say. This is because, (as John Heywood famously said), "Many hands make light work." More than 20 community groups join to organize this winter event with support of local donors, businesses, and organizations. When each group does something, together – a lot can happen.
"There are many community partners who make WinterFest such a success," said WinterFest Co-Chair Jeff Musser.
The organizers ask anyone who would like to host an event, sponsor an event, or donate to WinterFest to talk to one of the Co-Chairs. They also encourage you to mark November 27 on your 2019 calendars for the sole organizational meeting and then mark February 17 on your 2020 calendars for the tenth WinterFest.
Some events are at South Huron Recreation Centre and some are at MacNaughton Park and other Exeter and area locations. Most events are free. There are events for all ages and chances for people to try things they have never tried before. Some events depend on snow but there are indoor events and "snow or no snow, WinterFest is a go!" (In case of extreme weather, people are encouraged to visit southhuron.ca for notices or cancellations).
When events are confirmed, they are posted online at familydaywinterfest.ca to find out times and locations, and to see which events are free and which ones require admission. Keep posted as well for a growing list of generous sponsors.
Share this article >