Help remove invasive plant species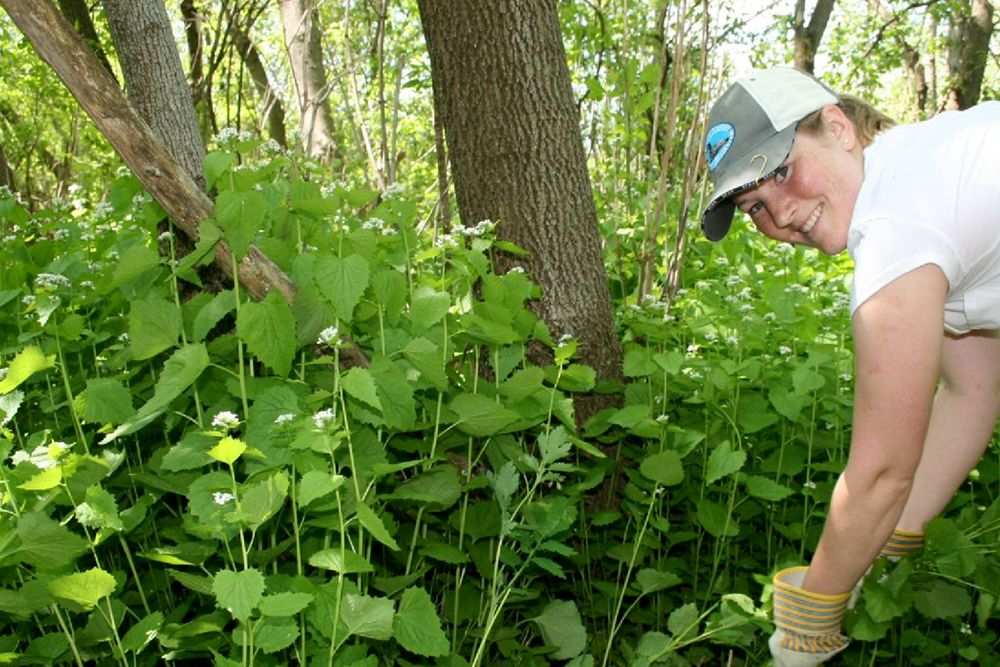 Ausable Bayfield Conservation invites public to two events to help remove invasive plant species
Conservation authority to host two May 25 events at Clinton Conservation Area and at MacNaughton Park, Exeter
Ausable Bayfield Conservation invites local residents to connect with neighbours and help remove invasive plant species at two Invasive Species Removal events. The events are on Saturday, May 25, 2019. You are invited to join other volunteers at either Clinton Conservation Area (77690 London Road, Clinton), from 10 a.m. to noon, or at the MacNaughton Park Pavilion (56 Hill Street, Exeter) from 2 p.m. to 4 p.m.
"We will be focusing on Garlic Mustard removal," said Nina Sampson, Conservation Educator. "Once the weeds are removed the native plants have room to grow, display their beauty, and do their work providing food and shelter for wildlife." Invasive species are plants that are not native to the area. They out-compete native species and often spread quickly. Removing invasive species is important because they can choke out native plants, introduce disease, or crossbreed with native species and impact wildlife, according to Sampson.
No experience is necessary to take part in the Invasive Species Removal events and staff from Ausable Bayfield Conservation will provide all equipment. The events are entirely outdoors so those taking part should dress for the weather and wear long pants and boots if possible. Those taking part will have a chance to learn how to identify Garlic Mustard, learn about its growth habits, and get your hands dirty, removing this invasive plant. Those who are interested in volunteering are asked to come ready to dig. Students are encouraged to participate to earn their community volunteer hours.
To learn more about the events, and about protecting our communities from invasive plant species, visit the Ausable Bayfield Conservation website:
Share this article >