Plant native plants on Earth Day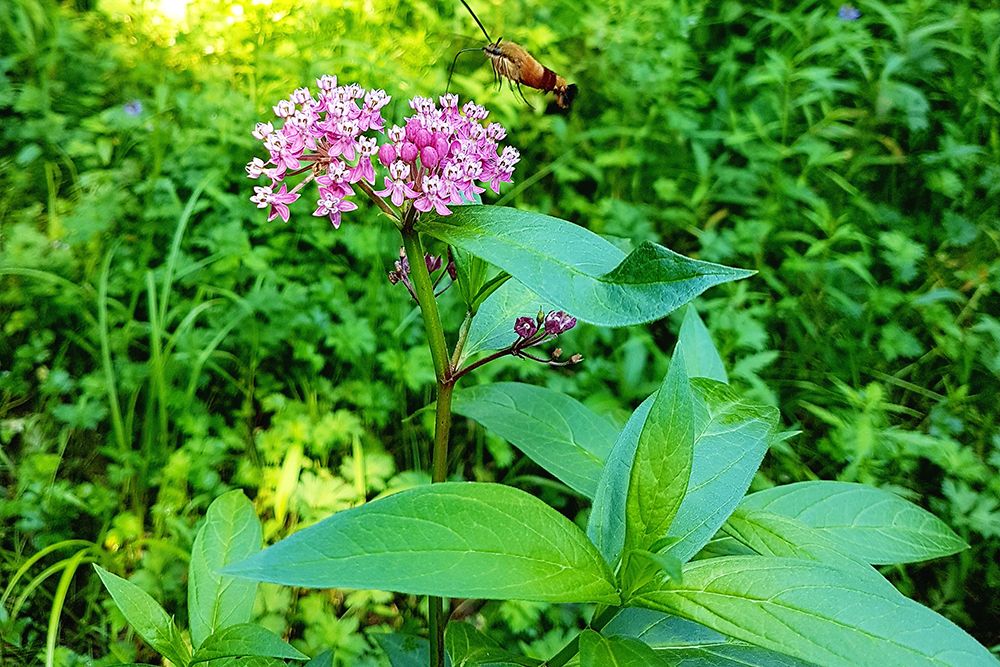 Earth Day theme in 2019 is 'protect our species'
Ausable Bayfield Conservation encourages people to plant native species this year, help to remove invasive species, enjoy local conservation areas
April is here. That means local residents, and people around the world, will celebrate Earth Day on Monday, April 22, 2019. The theme of Earth Day 2019 is to "protect our species." Fitting this theme, you may enjoy local conservation areas; plant a native species of plant at home or work; and mark your calendars to take part in volunteer events taking place soon to remove invasive plants. "One of the most important things you can do to protect local species is to protect their habitat," said Mari Veliz, Healthy Watersheds Manager with Ausable Bayfield Conservation. "You can do that by helping to maintain existing forest and wetlands and, where possible, to expand them."
Earth Day this year is on Easter Monday. That makes this Earth Day a great time for many local families to enjoy family time while visiting conservation areas. "We encourage people to be in nature," said Veliz. Earth Day is a chance to take part in an action to protect water, soil, and species, she said, but taking positive action doesn't have to end on Earth Day – it can be the beginning of something too. "Challenge yourself until next Earth Day to tackle an issue – whether it's planting a native plant species or enhancing natural areas on your property and in your community," she said.
People can learn about native species, and how to protect them, by looking at the new Ausable River Action Plan (Proposed). A link to the document is on the Links page:
Other suggested actions you can take are in the new Ausable Bayfield Watershed Report Card:
"You can learn about what animals and plants are in the watershed and what they need to survive and thrive," Mari said.
To find out more about planting native species, download the Native Vegetation Guide for Landowners, on the website:
There are nationally-significant aquatic species in Ausable Bayfield watersheds. Habitat for these species can be limited due to excess nutrients and sediment in local rivers. This Earth Day, people can consider ways to manage water running off of land and reduce sediment and nutrients from reaching creeks and Lake Huron.
"The first step is to cover the ground with vegetation," Mari said. "For some people that might mean planting a native plant. Others might increase year-round vegetative cover on their lands. If they don't have places to plant native species they can donate to tree planting or volunteer or create a rain garden or buy a rain barrel."
The theme of protecting our species fits well with the community's Conservation Strategy goal to protect water, soil, and living things, according to Ausable Bayfield Conservation. The conservation authority encourages people to protect water quality and water quantity through purchase and use of a rain barrel.
Bayfield River Valley Trail Association has kicked off Earth Month (April) by hosting a rain barrel sale. Pickup of the rain barrels will take place at 35 Catherine Street, Bayfield, Ontario on Saturday, May 11, 2019 from 9 a.m. to 12 p.m. noon. Rain barrels must be pre-ordered by May 1, 2019 at RainBarrel.ca/Bayfield to guarantee availability. Contact Roger Lewington at info@bayfieldtrails.com for location-specific questions or info@RainBarrelFundraising.com for product-specific questions.
Protecting water, soil, and native species doesn't end when April is over. You can help to "make every day Earth Day" by taking part in actions in April and in the months that follow. Ausable Bayfield Conservation invites residents to connect with neighbours and help to remove invasive plant species at two Invasive Species Removal events on Saturday, May 25, 2019. You are invited to join other volunteers at either Clinton Conservation Area (77690 London Road, Clinton), from 10 a.m. to noon, or at the MacNaughton Park Pavilion (56 Hill Street, Exeter) from 2 p.m. to 4 p.m.
People are also invited to the Lambton County Heritage Museum May 1 - September 30, 2019. The museum is hosting the Canadian Museum of Nature travelling exhibit called Waterscapes. To find out more visit:
Upcoming talks link global issues with local conservation. There are presentations planned on fish, mussel, and turtle species: Thursday, May 23, 2019, 2 p.m. to 3 p.m. – Hope Brock, Healthy Watersheds Technician – Why Did the Turtle Cross the Road?; Wednesday, June 5, 2019, 6 p.m. to 7 p.m. – Mari Veliz, Healthy Watershed Manager – Great Lakes Need Great Watersheds; Tuesday, July 9, 2019, 2 p.m. to 3 p.m. – Kari Jean, Aquatic Biologist – Feisty Fish and Mighty Mussels.
To learn more about Earth Day and upcoming events about protecting species, soil, and water, visit our website:
Share this article >